State
Three held for molesting minor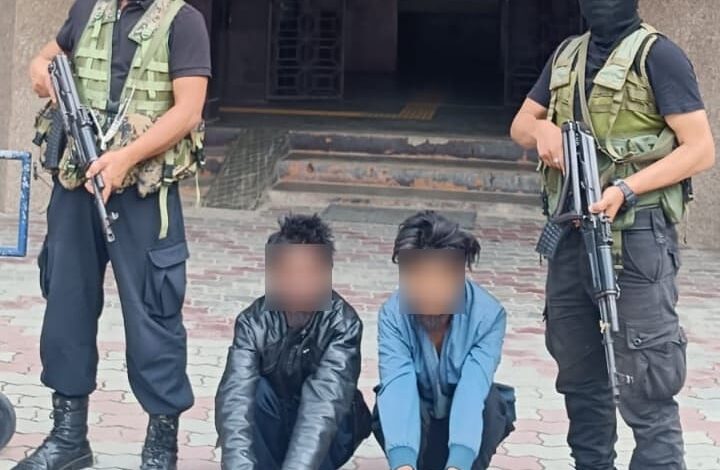 Shillong, June 8: Police on Thursday arrested three persons for sexually a assaulting a minor girl inside Risa Colony forest area.
East Khasi Hills SP Sylvester Nongtnger said  two persons were identified and arrested from Khliehshnong Malki on Wednesday.
Later, the third accused was also arrested.
Nongtnger said this was after information was received from the Secretary Shnong of Risa Colony on June 3 that some persons had violated a girl inside the forest.
The police team from Laitumkhrah PS immediately rushed to the spot where it was ascertained that one minor girl and one 18 year old male had gone to the forest for an evening walk and were accosted by three persons.
The miscreants threatened them for being in the forest and demanded that they pay a fine.
He said two of the miscreants started assaulting the male while the other person was with the girl. The male requested the persons to let the girl leave and that he would comply with all their orders but both of them were forced to strip themselves.
They also robbed them of their belongings. When the two persons continued assaulting him, he escaped from their clutches and ran towards the residential area of Risa Colony for help. The three miscreants also sexually assaulted the minor girl, the SP added.