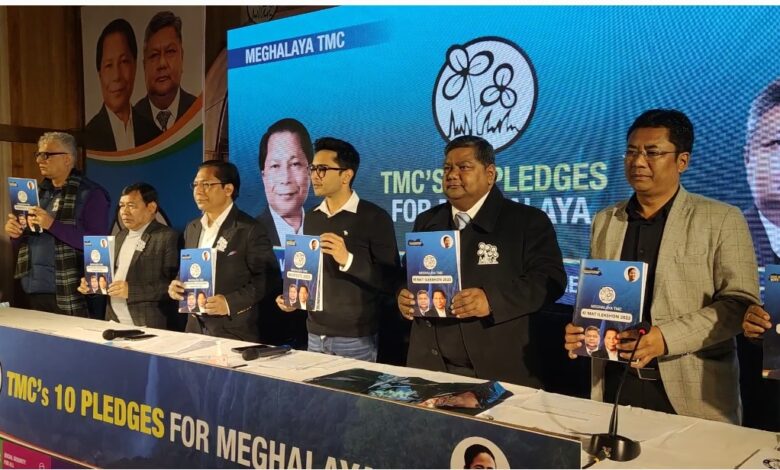 Shillong, Jan 24: The Meghalaya TMC on Tuesday released 10 pledges for the state and one of them is to revoke the MoU on border deal signed by the MDA.
The party also released the manifesto for the February 27 Assembly polls.
The tenth pledge 'honour to traditional institutions and sacred land' sates about the need to revoke the border deal, introduce a holistic village adminstration bill, implementation of Meghalaya Residents Safety and Security Act, (MRSSA), 2016 to have a comprehensive registry of all legal tenants.
A private member's bill will be tabled in Parliament for recognition to Khasi and Garo languages.
Other nine pledges include focus on music, sports , culture and tourism, robust civic amenities for residents, quality education for children, holistic health care for all, better produce, happy farmers, social security for all, empowered women prosperous Meghalaya , guarantee of a brighter future, abundant opportunities thriving economy".