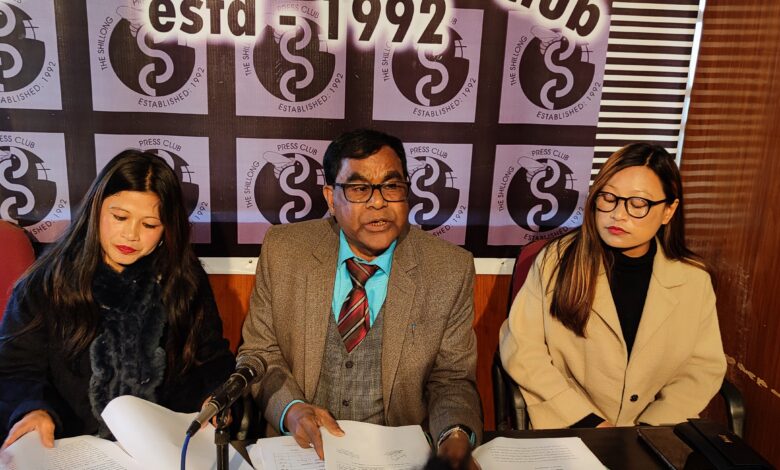 Shillong, Jan 23: Advocate AH Hazarika (in picture) has filed a petition before Meghalaya Lokayukta to probe the misuse of MLA scheme at Mendipathar by the public representative  Marthon Sangma.
The lawyer is representing Tengsimbirth Momin, a resident of Gosingpita, North Garo Hills.
According to the petition, the deputy commissioner and chairman of district rural development agency, North Garo Hills had sanctioned Rs 1.25  crore ( Rs 1,25, 27, 500) to the BDO on December 13, 2018 to implement 35 projects and sub projects under  Special Rural Works Programme (SRWP) for 2018-19 in Mendipathar constituency.
The petition before the Lokayukta is that the former MLA Marthon Sangma did not submit the list of beneficiaries to the BDO but instead  authorised John Denver Sangma to draw the amount and to implement the projects.
The amount was later drawn by John and the list of beneficiaries was sent to the BDO.
Though he submitted the utilisation certificates counter signed by the then MLA, the surprising fact is that CGI sheets of 3 bundles each for 610 BPL families were supposed to be distributed but they have not been disbursed, Hazarika said.
The petitioner filed an RTI query related to the SRWP scheme for 2019-20 and it was replied on December 19, 2022. It was revealed that Rs 1. 36,55,000 was released to the BDO to carry out 45 projects. However, the list of beneficiaries was not submitted .
Marthon had also written to the BDO to release Rs 1,11,60,000 for the purchase of CGI sheets .However, CGI sheets were not distributed.
In another instance , Rs 1, 58, ,38,400 was released by the deputy commissioner on April 21, 2021 under SRWP for 2020-21 for 46 projects.
Again on March 7, 2022, Rs 1,65,35, 800 was released to the BDO for 16 projects.
On December 2, 2022, Rs 92,75,000  was released for 2022-23 for 16 projects.
The petitioner said five tube wells were sanctioned with Rs 30,000 each for Gajingpara but not a single tube well was constructed as per the physical assessment.
However, 50 per cent amount has already been withdrawn.
The authorities sanctioned four four -seater pedal boats with Rs 75,000 each for Jolding lake. After physical inspection, it was found that there was no pedal boat but the entire money was withdrawn, Hazarika said.
Rs 1,25,000 was sanctioned for conservation of market shed at Jamgao village but not even a single shed was constructed and 50 per ent amount was withdrawn.
The deputy commissioner sanctioned Rs 28,000 for construction of urinal sheds at Rejackgittim Dilma and other LP schools whereas 80 percent of the work is still pending.
Another sanction is Rs 40,000 for upgradation of  weaving society at Damas but construction did not take place and 50 per cent amount has already been withdrawn.
The authorities sanctioned Rs 40,000 for Gajingpara village for construction of ring well but the amount has been withdrawn without carrying out the work, Hazarika added.