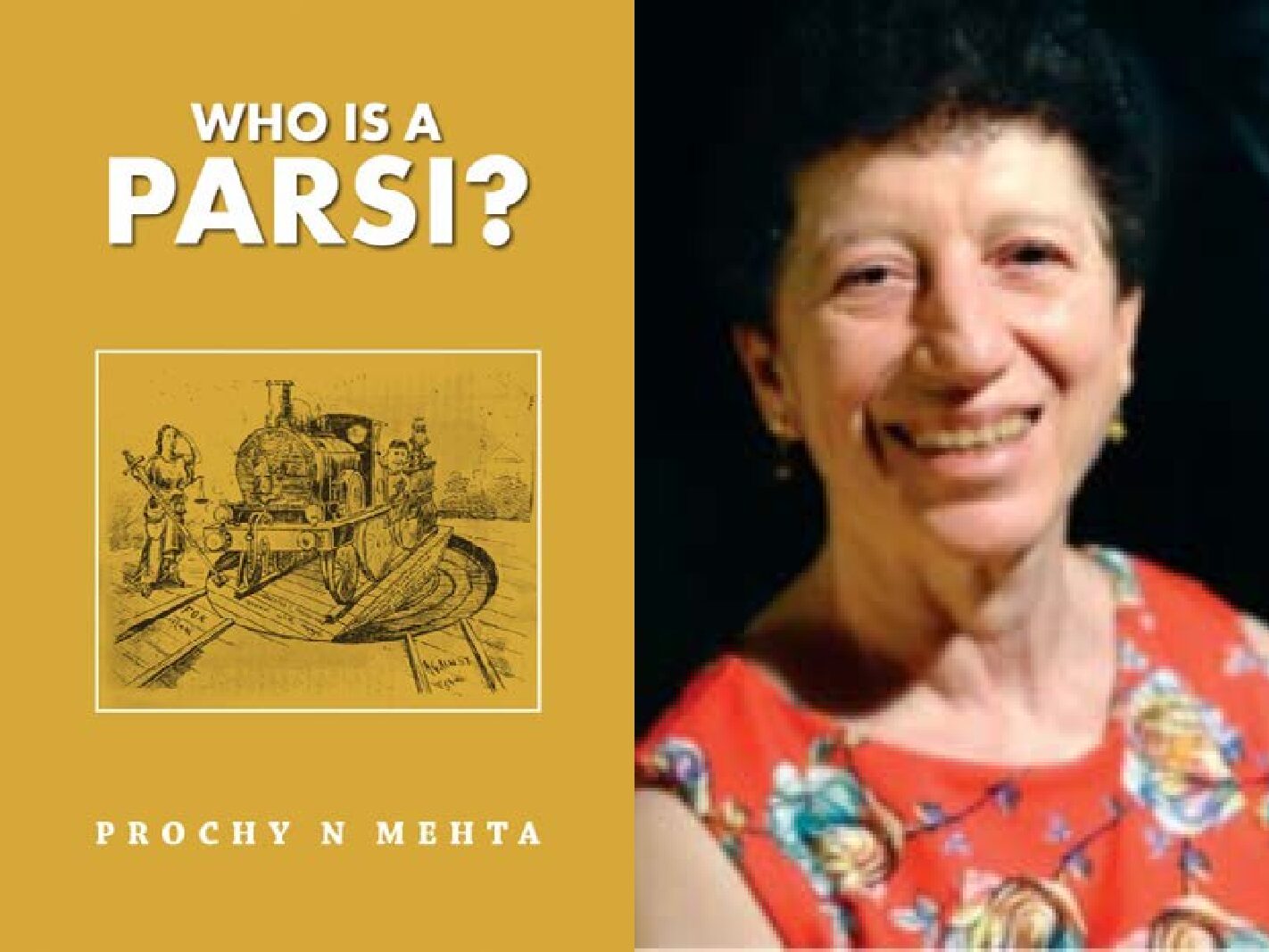 WORLD OF BOOKS
Prochy N Mehta, a sportsperson from Kolkata, traces the dichotomy in the Parsi community in the 20th century between the orthodoxy and the reformist groups in her new book 'Who Is A Parsi?' that will be released on July 7.
Published by Niyogi Books, Who Is A Parsi? unveils the history of an ancient Persian trading community, the 'Persees' or 'Persians', familiar with the sea route to India from before 500 BCE, living as a tribe among the Hindus.
The author explains the anomaly of how the reformists who followed the original Mazdayasna or Parsi religion, constituted the real orthodoxy. It was a reform movement led by the high priests of the community and the most influential members of society, for a return to the pristine purity of the original Zoroastrian religion.
This book documents, through letters, articles in the newspapers, and transcripts from court cases, the views of those brave men, Dadabhoy Navroji, Ratan D. Tata, Ratan J. Tata, Sir Dinshaw Maneckji Petit, Sir Jehangir Cawasjee Jehangir, Rustumji Byramji Jeejeebhoy, Homi J. Bhabha, K.R. Cama, and many others who had the courage to stand up and fight for what they believed in — that Parsi and Zoroastrian meant the same thing.
Former president of the Bar Association of India, Fali S. Nariman, has written the foreword. The book will be launched in Delhi by Ervad Yezad Kapadia, former President, Delhi Parsi Anjuman; Kersi K. Deboo, vice chairman, National Committee for Minorities, and the author.
 A leader's journey
The Life and Times of George Fernandes, the autobiography of the firebrand union leader and politician, will be released on July 25. Authored by Rahul Ramagundam, the book will be published by Penguin's Allen Lane imprint. The book traces Fernandes's journey from the streets of erstwhile Bombay to the corridors of power in Delhi and his crucial role as a labour union leader. Fernandes was among the prominent figures who fought to restore democracy after the 1975 Emergency. He became the Railway Minister in 1989 in the National Front coalition government, comprising mostly Left-leaning parties.
New imprint
Niyogi Books will launch its youngest imprint, Perky Parrot, for children's literature in November this year. "Our aim is to inform, educate and entertain a new generation of book lovers," said the publisher in a media statement. The publishing house has recently launched four imprints: Olive Turtle (English fiction), Thornbird (English translation from Indian languages), Paper Missile (English non-fiction) and Bahuvachan (Hindi translation of fiction and non-fiction). It has also opened its first outlet at the heart of a well-known book centre in Kolkata.