State
Traders' group leader moves DGP against Tura police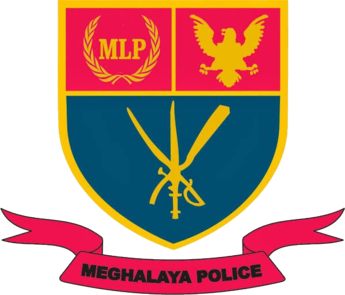 Shillong, Aug 12: Nonickha D Momin, the  president of Women's Trading Organisation, Turai has sought the intervention of state DGP for  registering a case against her while her complaint on illegal sale  of tobacco was ignored by Tura police.
In a letter addressed to the DGP, she wanted action against  the Officer-In-Charge, Tura Police Station under section 154(3) of Cr.PC.
The letter reminded that police had resorted to suo motu action against some individuals for supplying illegal tobacco without having the valid license in February this year.
Momin, a resident of Chengkurigre, under Dobasipara, West Garo Hills, said though she had lodged a complaint on July 6 against illegal supply of tobacco, the police had not acted on the matter but instead action was taken against her by the police.
"When some individuals filed a false and concocted FIR against me,  the officer-in-charge of Tura police station registered the case vide Tura P.S Case No. 156(07) of 2022 u/s 447, 448, 506 and 34 IPC. In this connection I humbly beg to submit that the officer-In-charge of Tura P.S is very much partial while dealing with the cases/investigating the cases and registering the FIR filed by general public. That the section 54 of Meghalaya Police Act, 2010 (Act No. 7 of 2011) provides that the police should uphold and enforce the law impartially and to protect the life, liberty, property", Momin said.
Momin had filed the FIR against a wholesaler who has been stocking and supplying/selling commodities including tobacco and for gross violation of section 3 of Garo Hills District(Trading by Non-Tribals) Regulation 1957 but the officer In-charge had denied to register the FIR and to investigate the case, she alleged.
"Instead they have been targeting me for the reason best known to them on the pretext of the FIR filed against me by one Shri. Changchang Marak vide FIR Tura P.S Case 156(07) 2022 and till date the police of Tura had been continuously harassing me by calling everyday to the police station in the name of investigation but when the genuine FIR had been lodged against some individuals for violation of section 3 of Garo Hills District(Trading by Non- Tribals) Regulation 1957, no investigation is being conducted nor the FIR registered against those individuals", she said.
Hence, Momin urged the DGP to take up the matter seriously and initiate an inquiry against the officer In-charge of Tura PS and direct the officer-In-charge  to register the FIR, investigate the case and book under appropriate section(s) of law the accused persons involved in illegal trading of tobacco.