North East
Tripura CM urges opposition to help govt solve problem of 10k sacked teachers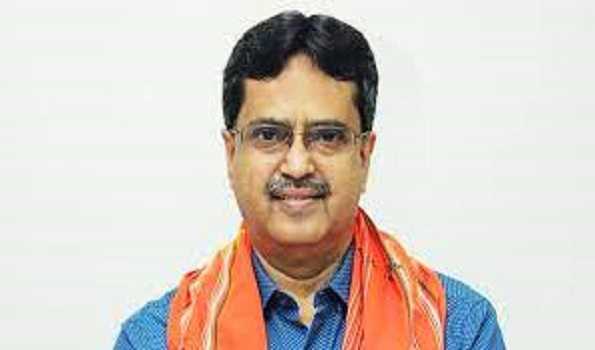 Agartala, Sep 26 (UNI): Tripura Chief Minister Manik Saha on Monday urged opposition members to convince the agitating sacked teachers belonging to 10,323 groups who were terminated from service following the Supreme Court verdict and asserted that his government is desperately looking for an alternative of those jobless teachers.
Leader of the opposition Manik Sarkar raised the issue in the post-lunch session on the last day of the monsoon session of the assembly on Monday after police resorted to charging batons at the agitating teachers who were marching toward assembly seeking an alternative job.
Sarkar pointed out that earlier on several occasions, former Chief Minister Biplab Kumar Deb, education minister Ratan Lal Nath, and others assured them of an alternative arrangement over the past four years but nothing happened and every day their challenges are getting tougher with their family members.
"A large number of sacked teachers have died due to a shortage of treatment owing to poverty. We had tried to accommodate them in the non-teaching job by creating new posts but at that time BJP was in opposition and prevented our attempt. The BJP leaders assured them of giving jobs once they came to power – the party came to power in 2018 with their votes but has not done anything for them. Instead, whenever they launched agitation they were beaten up and Monday was no exception," Sarkar underlined.
He said that the teachers had intended to place their deputation before the members of the assembly doesn't mean that they were coming to attack the legislators but police mercilessly assaulted them on street below Gandhi's statue and added, "Today was the best opportunity if they are allowed to make their representative talk to the government and find out a solution but police did excess to them and left many injured critically."