North East
Tripura Deputy CM skips Tiranga rally over 'missing invitation'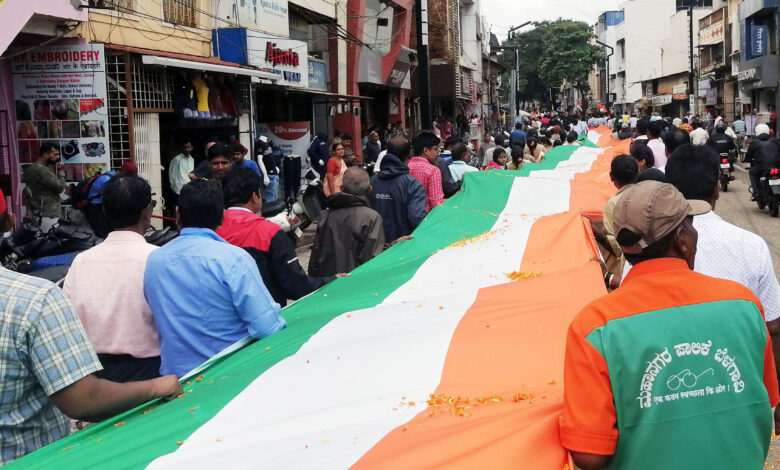 Agartala, Aug 12 (UNI): Tripura Deputy Chief Minister Jishnu Dev Varma on Friday skipped the 'Har Ghar Tiranga' rally as his name was missing in the invitation card, sources said.
Describing the reason of absence of deputy chief minister in the rally, his close associates said,
"Dev Varma was upset with the arrangement of the programme where Deputy CM was missing
in the invitation card and a junior most minister embossed his photograph in the front along with
Chief Minister and Prime Minister violating the protocol and culture of BJP."
Tripura Chief Minister Dr Manik Saha, Union Minister of State for Social Justice and Empowerment Pratima Bhowmik, Members of Parliament, Mayor of Agartala Municipal Corporation, ministers of the state cabinet and eminent personalities were in the rally.
Information and Cultural Affairs Minister Sushanta Chowdhury said that the Tripura government has launched Har Ghar Tiranga across the state up to grassroots level to ensure the hoisting of national tricolour on Saturday in each house in the state as mandated by Prime Minister Narendra Modi.
"To mark the 75th years of India's Independence, the state government has launched series of programme to promote national integration, evoke patriotism and initiatives of social well-being across the state on the day of Rakhi Bandhan festival on Thursday and the last pre-celebration programme was 'Walk with Tiranga' from Gandhi statue to Ujjayanta palace," Chowdhury stated.
He said a target has been set to hoist 5.37 lakh National Flags in the state on August 13-15 and flags were distributed through 3372 government outlets and social volunteers at household level among the citizens, which was made by local Self-Help Groups, Tripura Rural Livelihood Mission, Tripura Urban Livelihood Mission, Purbasha and a few consignments supplied by central government.