State
Two-day tribute to Tagore on his 161st birth anniversary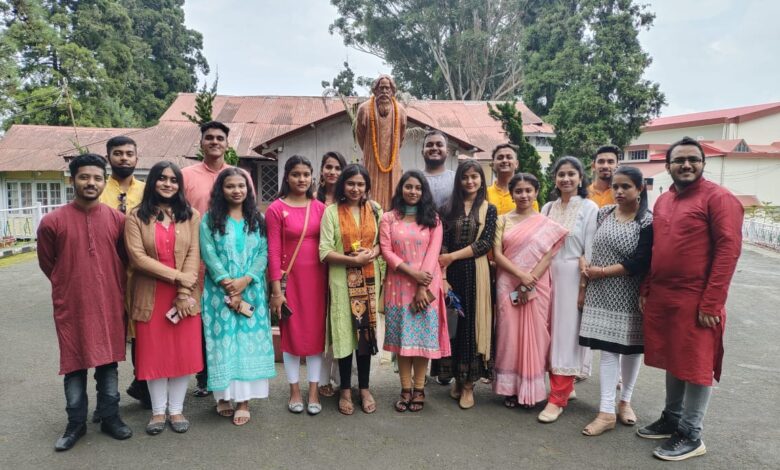 Shillong, May 8: The two-day tribute event by Tagore admirers of Shillong in collaboration with Shillong Bengali Students Association (SBSA) began at Brookside Rilbong, on Sunday.
The programme was to celebrate the161st birth anniversary of Tagore.
They will pay tribute to Tagore again through a musical programme at Brookside, on Monday.
Earlier in the day, students from different institutions of Shillong gathered at Brookside and garlanded the statue of Tagore.
This is for the first time that the students  have come forward along with Tagore admirers of Shillong to organise the programme. Tagore admirers from different parts of Shillong also joined the occasion. Tagore admirers Malabika Bisharad and president of SBSA, Jayanta Chanda thanked  Director, Arts and Culture for supporting to organise the two -day programme at Brookside.