Sports
UK PM condemns racist abuse of footballers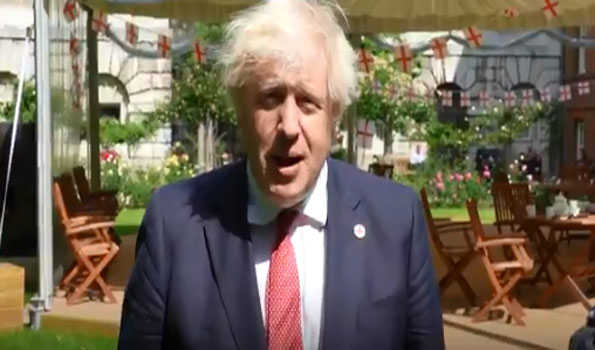 London, July 12 (UNI): British Prime Minister Boris Johnson on Monday condemned the racist abuse directed at three Black England players after team's narrow defeat against Italy in the final of Euro 2020.
Marcus Rashford, Jadon Sancho and Bukayo Saka missed spot-kicks in a penalty shootout against Italy following a 1-1 draw on Sunday and all three players immediately started receiving racist abuse on social media.
"This England team deserve to be lauded as heroes, not racially abused on social media," Johnson said on Twitter.
"Those responsible for this appalling abuse should be ashamed of themselves," he added.
England's Football Association issued a statement saying it was 'appalled' by the 'disgusting behaviour'.
European football's governing body UEFA also condemned the "disgusting racist abuse", adding: "We stand by the players and the FA's call for the strongest possible punishments."
London police also condemned the 'unacceptable' abuse, adding it will be investigating the 'offensive and racist' social media posts.
Notably, the England team has been highlighting the issue of racism throughout the tournament, taking the knee before all their matches. However, some fans have booed the gesture.