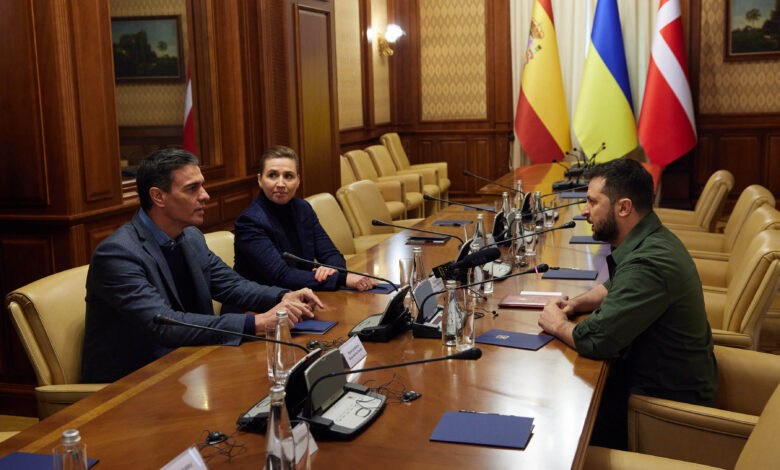 Kyiv, April 25 (UNI): The Mayor of Ukraine's capital said on Monday that a Soviet-era sculpture in central Kyiv commemorating the "friendship" between Russians and Ukrainians will be dismantled as the war with Russia entered the third month.
Klitschko said, "This week we will dismantle a bronze sculpture of two workers, erected in 1982 'to commemorate the reunification of Ukraine with Russia. "The eight meters of metal of the so-called 'friendship of two peoples' will be removed from the center of Kyiv."
According to CNN, a rainbow-shaped titanium arch stretches over the monument, which is perched on a scenic overview. The Mayor said that the arch, which was originally called the People's Friendship Arch, will remain but it would be renamed and colors of the Ukrainian flag would be highlighted.
Meanwhile, the Kyiv city council has announced the decision to change the street names linked to Russia and Belarus. The Kyiv Independent quoted Volodymyr Bondarenko, the secretary of the council as telling Ukrainska Pravda, an online newspaper, that 279 names have been identified that could be renamed.
Earlier, five railway stations in central and western Ukraine were hit by Russian airstrikes in the space of one hour, The Guardian reported. Oleksander Kamyshin, the head of Ukrainian Railways, said five railway stations were bombed causing an unspecified number of casualties.