State
Court asks govt to have blue print to ease traffic congestion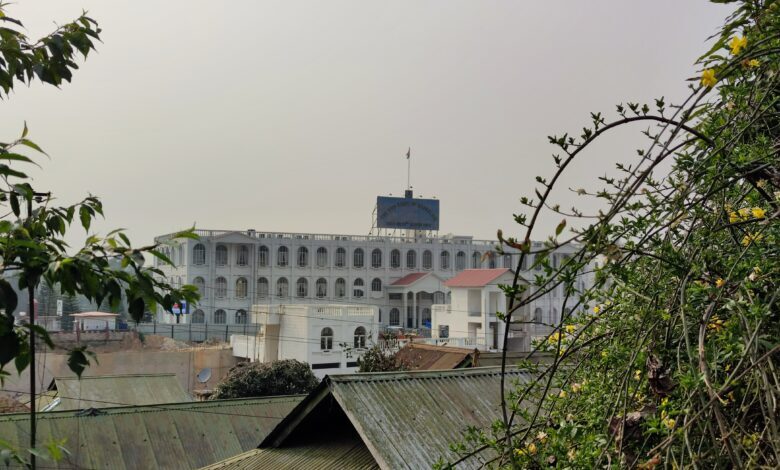 Shillong, Aug 29: The High Court of Meghalaya has asked the state government to have a blueprint on interim and long term measures to address the perennial traffic congestion in Shillong.
While hearing a PIL on the matter on Monday, the two-member bench comprising Chief Justice Sanjib Banerjee and Justice W Diengdoh said at the suggestion of the Court, Advocate-General has also agreed to seek the advice of the Indian Institute of Management (IIM), Shillong, if possible, to help prepare a blueprint for easing traffic congestion in the city.
"It would be best if a map of Shillong were to be prepared and the immediate ad hoc measures to improve the present situation indicated, in terms of repairs or construction of roads, and the long-term measures separately indicated so that the present problem can be eased to some extent over the next few months and years and ultimately addressed upon the completion of the entire project five or six years down the line," the court said.
AITC PIL disposed of 
The court disposed of a public interest litigation (PIL) filed by the All India Trinamool Congress (AITC) national spokesperson, Saket Gokhale as there has been no disconnection of electricity supply to villages.
The two-member bench comprising Chief Justice Sanjib Banerjee and Justice W Diengdoh said, "In the light of the categorical submission on behalf of the respondents that no coercive action has been taken against the collective for the default in payment on the part of a few, nothing remains of this petition. Accordingly, PIL No.10 of 2022 is disposed of. There will be no order as to costs."
It also stated that the petition is said to have been filed in public interest and it is evident that the election is round the corner.
Gokhale in his PIL had alleged that the Meghalaya Energy Corporation Limited (MeECL) and the Meghalaya Power Distribution Corporation Limited (MePDCL) have resorted to arbitrary disconnection of electricity supply to entire villages on account of a few of the villagers having allegedly defaulted in paying their dues.
The Advocate-General appearing for all the respondents (MeECL and MePDCL), including the State, informed that there has been no disconnection of electricity.
The stand of the state was that the transformers in several places in the South Garo Hills District, including at Kalibari, were destroyed due to lightning strikes or otherwise damaged in the usual course and required repair or replacement.
The state said the work may have taken some time but in most places the transformers have been repaired or new transformers have been put in place and the electricity supply to the relevant villages restored.