Headlines
AITC leader challenges CM, Dy CM for debate after getting no response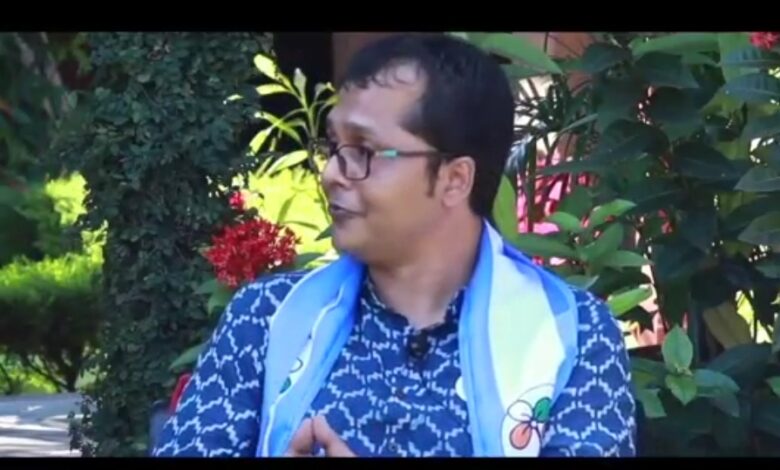 Shillong, Sept 27: The national spokesperson of AITC, Saket Gokhale has challenged the Chief Minister Conrad Sangma and Deputy Chief Minister Prestone Tynsong after the latter downplayed the debate offer
In a letter addressed to the chief minister on Tuesday, Gokhale said, "I read your remarks to the press this morning in the context of the challenge I've thrown for an open public debate in presence of the media on issues regarding the misgovernance of the MDA government".
Gokhale further said, "If your government has nothing to hide, there should be no reason to shy away from a debate and to avoid questions in public", he said.
The letter of Gokhale below
To,
Sh Conrad Sangma,
Hon'ble Chief Minister,
Government of Meghalaya
Copy to: Sh Prestone Tynsong, Hon'ble Deputy CM, Government of Meghalaya regarding you & your govt avoiding an open debate with TMC
Sir,
I was incredibly amused to read in today's news that you claimed "I don't know who Saket Gokhale is, and therefore, why should my government debate with him?"
Let me rewind your memory back to 2019 when we had dinner together at a famous restaurant in New Delhi and talked about a wide range of topics. Though I'm willing to make concession for the fact that this selective amnesia might be a result of reluctance to debate the misgovernance of the MDA government.
I am the National Spokesperson of Meghalaya's largest & Indian Parliament's 2nd largest Opposition Party: Trinamool Congress. You do not need to have known me personally as long as, one hopes, you are aware at least of the issues of Meghalaya.
The challenge I've thrown for a debate is not to discuss personal lives. It is to debate the issues of misgovernance in Meghalaya, for which, you do not need to "know me."
Over the last 1 week, several people from the NPP have spoken. Like you, they have all used distracionary tactics and frivolous excuses to escape from debating the one single point that matters i.e. the issues of misgovernance in Meghalaya.
It makes one wonder why the MDA govt would be so afraid of a public debate if it is confident about its governance and has nothing to hide.
My initial challenge was to Hon'ble Deputy CM Prestone Tynsong for an open debate after his reluctance to answer questions posed by the press. And that challenge has been followed by all sorts of excuses by the MDA govt.
Again, I challenge your government to an open debate in front of the press about issues in Meghalaya namely Smart Electricity Meters, contractor cronyism in the Meghalaya Assembly dome collapse, irregularities in Shillong Smart City Ltd.,Saubhagya scheme, and the police vehicle scam.
I'm sure that a government that is honest about its track record should have at least 1 minister confident of defending the government in a public debate with the Opposition in presence of the media.
I'm, therefore, re-iterating my challenge for an open debate. If your government hasn't done any wrong, I see no reason why you or your ministers should be so afraid of a public debate on very pressing issues.
The beauty of our democracy is that people in political life are meant to be open to questions and should be accountable to the people. As a politician, I am eager to discuss and debate the misgovernance of your government in public in front of the press. I only hope that you and your government believe equally in India's democratic ethos and will not shy away from a public debate about your own (mis)governance.
I look forward to your response and for a suitable date anytime according to your convenience in the 1st week of October for a public debate with any minister you'd nominate against me from the MDA government.
Saket S Gokhale,
National Spokesperson,
All India Trinamool Congress
Phone: +91-9920169407
Address: 61 South Avenue, New Delhi 110011