Headlines
AITC MLA HM Shangpliang supports Murmu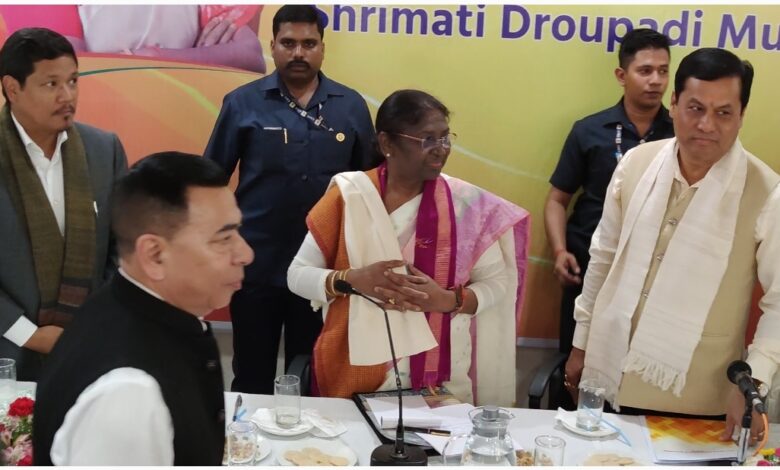 Shillong, July 6: The Opposition AITC MLA, HM Shangpliang was present during the meeting convened by the BJP to support the presidential candidate Droupadi Murmu at Orchid Lake resort, Umiam, Ri Bhoi, on Wednesday.
Sources said Shangpliang, who is set to leave the AITC, is exploring options to join other parties, including the BJP.
Earlier, he was absent when AITC leader Abhishek Banerjee addressed the gathering in the city recently.
To a question as to whether the AITC is supporting the candidature of Murmu, Shangpliang said, "We are from a tribal state and I feel we should rise above party politics. I have not come here to do politics but to express my solidarity with Droupadi."
According to Shangpliang, Murmu urged all 60 legislators to vote in her favour. She will be the first tribal woman to be the president of the country, the AITC MLA said
Shangpliang clarified that he could not attend the recent visit of the AITC national general secretary Banerjee as his aunty passed away. "I have informed the leaders of the party," he added.
Shangpliang denied any move to join other political parties and said, "I am still AITC MLA."