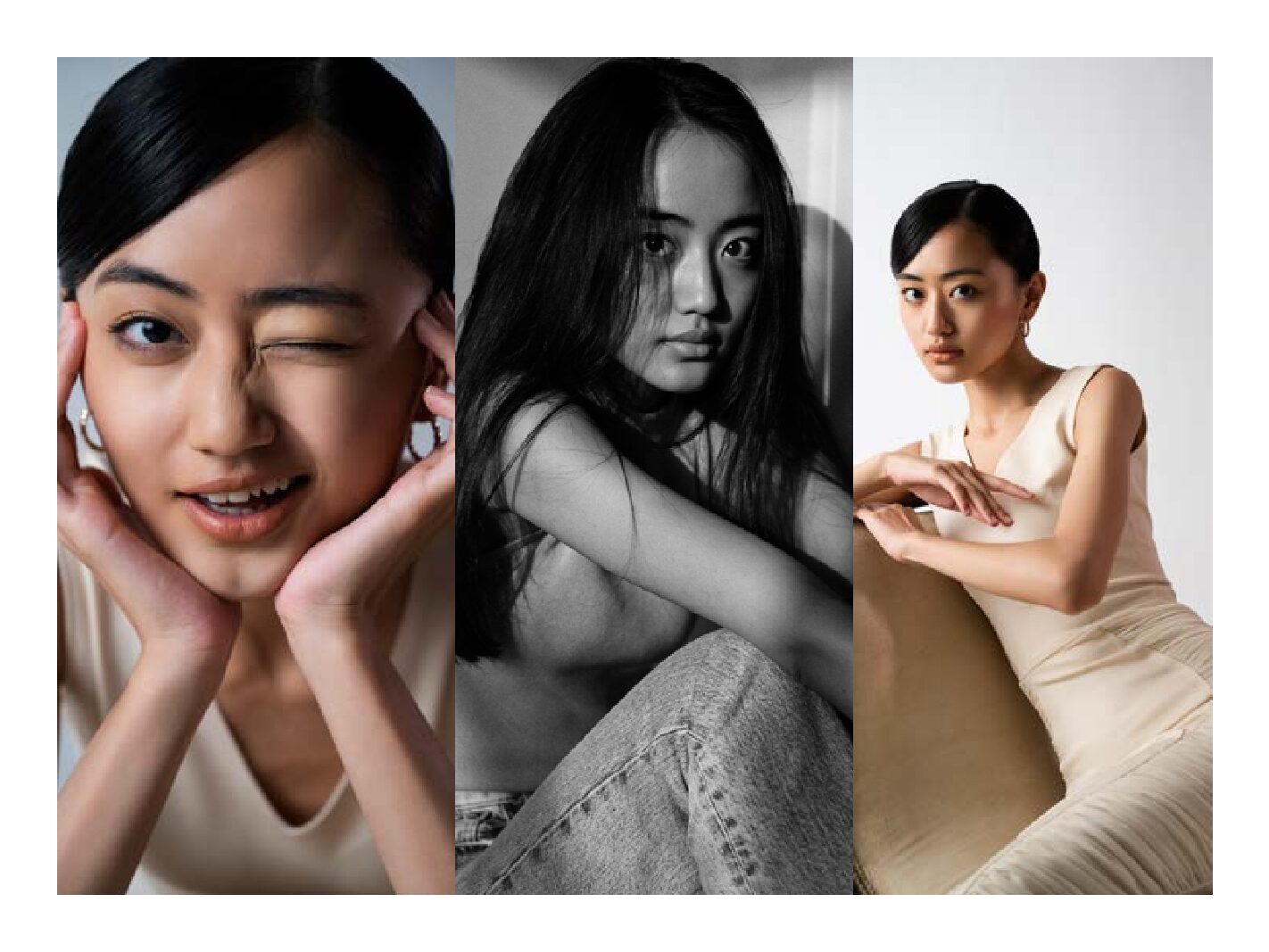 Andrea Kevichusa, by now, has another identity, Aido the boxer from the recently released Bollywood film Anek, directed by Anubhav Sinha. The film is about the insurgency problems in the North East, especially Nagaland, the peace accord for which is yet to be signed with the Union Government. Though the film barely makes an impact on the audience, Kevichusa, the 21-year-old newcomer, definitely impresses viewers with her natural acting.
Originally from Kohima, the model-turned-actress, who belongs to the Angamai and Ao tribes, is currently based in Mumbai. In an interview with Sunday Monitor, Kevichusa talks about her journey into the razzmatazz of Bollywood, her plans as an actress and her memories of Shillong.
How did Anek happen?
I was cast for the role of Aido in Anek in 2019. A few months after I had moved to Mumbai, my agent informed me about a meeting I had to attend for a film, and I had assumed it to be for a minor role. When I met the director, Sir Anubhav Sinha, the next day, he told me that he was working on a film and that he wanted me to be the female lead, playing a boxer. I was taken aback because it was completely out of the blue, and I had never acted before!
When did you start your journey into the glamour world?
I was scouted by my mother agency, Anima Creative Management, when I was 15. The directors of my agency were kind enough to come all the way to Kohima from Mumbai to meet me and my family and explain to us how the industry generally worked. Though I wanted to pursue a more conventional career, I decided to give it a shot (at modelling) when I turned 16.
I was still in school and it was quite a task to juggle my studies and shoots. I would fly to Mumbai every summer and winter breaks or whenever I could afford to miss classes and would often find myself preparing for exams on flights.
North East is still unknown to the mainland. What has been your experience since you moved to Mumbai?
When I first moved to the cities, I was fortunate enough to only be in very professional environments. However, I did face racial slurs and encounters, although it has only remained verbal. I think racism in that sense is very layered. It doesn't necessarily have to be as blatant as name calling or even physical assault. Sometimes it's the subtle nuances that you are subjected to even in work environments that is also a product of racism.
In the above context, how do you think Bollywood can help in bringing NE to notice?
Considering the influence that Bollywood has on the general public in India, it is definitely a big step for Indian cinema in terms of representation to have a film like Anek, with its cast having mostly actors from the northeastern region, be made. This has given platform to so many people from back home, not only to showcase their talents but to also have their stories told.
You played a sportsperson. Are you interested in sports? Do you think NE sports talent is not blooming to its full because of discrimination?
I was never much into sports or physical exercises while growing up, so it was a drastic change in lifestyle for me to have to learn boxing. But I eventually started enjoying the sport.
I disagree with the notion that NE sports talent is not blooming, though I am not too aware of the social environment in the field of sports. Many of the elite Indian Olympians are from the northeastern region.
What are your plans in Bollywood?
I am taking my journey here one day at a time!
Do you watch Hindi movies? What's your favourite movie?
Growing up, I did watch a few Hindi movies. Some of my favourites are Kal Ho Na Ho, 3 Idiots and Queen.
What about regional films? Would you like to act in one?
I would love to explore films from the northeastern region. I believe there are many talented filmmakers with unique and authentic voices. The region possesses many rich resources and perspectives that are original and fresh, and I am excited to witness what is yet to be showcased.
Most of the film Anek was shot in Shillong/Meghalaya. Have you been to Shillong before shooting for the film? If yes, can you share your memories?
I spent two years in Shillong, finishing my higher secondary education there. Shillong was a lovely place to be in. I had the honour of meeting and befriending some of the most wonderful people there. Some of the things I miss most about Shillong are the momos and aloo muri, and the long walks in Ward's Lake.
What do you like to do in your free time?
Anything related to true crime is something I'm deeply fascinated by, so I spend most of my free time listening to podcasts. I also do relish reading and watching films.
How is Andrea Kevichusa known to her friends and family?
I think I come off as being a shy or reserved person to acquaintances, but people close to me know me for being very goofy.
~Team Sunday Monitor
Photo courtesy: Adhiraj Chakrabarti, Onkar Naik & Anima Creatives