Feature
Keep your skin oils in check with simple remedies
Beauty basics with SHAHNAZ HUSAIN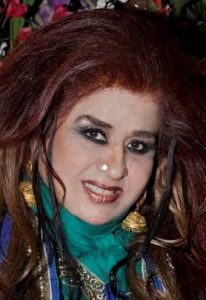 Keeping your skin oil-free during summers can be an uphill task as an alarming number of face washes are overly harsh, too acidic, and biting for our sweaty, oily summer skin. Everything, from the rise in temperature to the harsh sun rays, makes your skin inclined to skin breakout, pimples and moles that can strip your skin of its glow and make it dull.
Oily skin is the main reason behind the over-creation of sebum in your skin that causes your complexion to appear lacklustre and dull, as the grease attracts dirt and pollution. The worst part is oily skin looks greasy and sticky, and catches other skin pollution which will in general obstruct pores and cause your skin to seem dull and clingy.
The first step in successfully dealing with this problem is choosing the right cleanser to control and balance the sebum production of skin while getting rid of all the impurities to help decongest it and keep it fresher for longer. These face washes will heal and nourish your skin without stripping away its essential oils and causing damage to the skin barrier.
Cleansing is the main aspect of care for oily skins, especially since they tend to attract more dirt and pollutants from the environment. The oil also has to be removed and the pores have to be free of hardened oil. However, this does not mean that the face should be washed with soap and water several times a day. Too much soap and water washing disrupt the normal acid-alkaline balance of the skin and makes the skin too alkaline. An alkaline skin is prone to problems like pimples and acne.
Use a cleanser, which is specially formulated for oily skins. A cleansing lotion or face wash may be used. For oily skin problems, like spots, blackheads, pimples, and acne, use a medicated soap or cleanser, which helps to remove impurities without disturbing the acid-alkaline balance. It also creates a germicidal environment on the skin.
An astringent lotion is also an integral part of the cleansing oily skin, as it helps to remove oiliness. After washing the face, wipe it with an astringent lotion, using cotton wool. If it is too harsh, mix the astringent lotion with rose water in equal quantities and use it. Rosewater by itself is a powerful natural skin tonic. For oily skins, rose water can be mixed with cucumber juice in equal quantities and used to tone the skin and reduce oiliness.
Exfoliation is an important aspect of the cleansing of oily skins. This involves the use of cleansing grains or scrubs for deep pore cleansing. These should be rubbed gently on the skin and washed off with water. They help to remove dead skin cells, refining the pores and keeping them free of hardened oil. They also improve the skin texture. You can make a scrub at home by mixing rice powder with rose water and applying it to the face. Rub gently with circular movements and wash off with water. This not only helps to prevent blackheads but also to close the pores gradually. However, do not use scrubs and grains on pimples and acne.
Cleansing milk, containing sandalwood, or face wash, containing ingredients like tulsi and neem may be used for cleansing oily skin. Antiseptic soaps are also available.
Some natural ingredients can be used for cleansing oily skin. You can try the following natural cleansers:
Mix half a teaspoon of lemon juice and rose water with one teaspoon of cucumber juice. Apply this on the face and wipe off with moist cotton wool after 10 minutes. Then rinse with plenty of plain water. This suits oily skin and can also be used on acne-prone skin.
To one-fourth teaspoon of lemon juice, add one teaspoon each of cucumber juice and cold milk. Apply on the face and wash it off with plain water after 15 minutes.
Egg white is also a good cleanser. Egg white can be mixed with lemon juice and applied to the face for oily skin. Wash it off after 15 minutes.
Papaya is an excellent cleanser as it contains enzymes. Ripe papaya pulp can be applied to the skin and washed off after half an hour. It softens dead skin cells and helps their removal.
Potato juice also has a cleansing effect on the skin. For oily skin, mix potato juice with multani mitti into a paste. Apply on the face and wash off when it is dry. Helps to reduce spots and make the skin clean and clear.