North East
Arunachal NPP to extend support to Murmu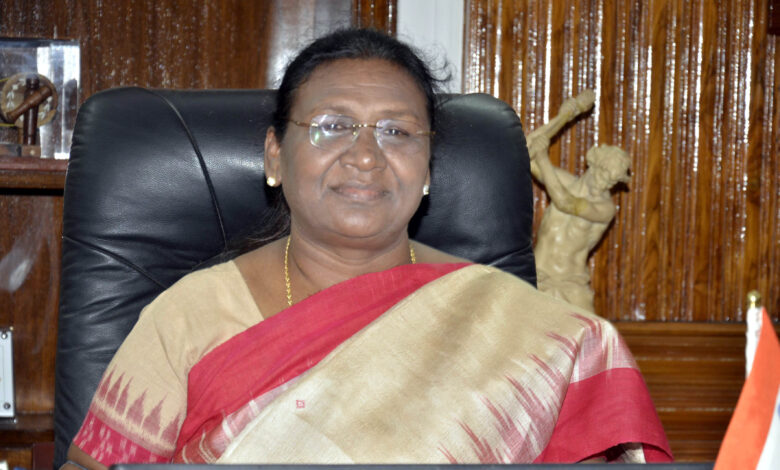 Itanagar, June 27 (UNI): The National People's Party (NPP), Arunachal Pradesh unit, on Monday said the party would extend its support to the BJP-led National Democratic Alliance's (NDA) presidential candidate Draupadi Murmu, a tribal leader from Odisha.
"Since the National People's Party (NPP) national president and Chief Minister of Meghalaya, Conrad Sangma was one of the proposers for Murmu, all the NPP representatives from Arunachal Pradesh will confer equal support to the former Jharkhand governor in the proposed presidential election," state NPP general secretary Pakgna Bage said.
The NPP has four MLAs in Arunachal Pradesh. The presidential polls will be held on July 18, while the 14th and incumbent President of India, Ram Nath Kovind will demit his office on July 24.
Meanwhile, Indigenous Faith & Cultural Society of Arunachal Pradesh (IFCSAP), the apex body of the indigenous faith groups of the state, and the Arunachal Vikas Parishad (AVP) hailed the BJP-led NDA government for fielding tribal leader Murmu as its candidate for the upcoming presidential polls.
The IFCSAP felt that the BJP under the leadership of JP Nanda, Narendra Modi and Amit Shah has displayed a very bold and smart political move by naming a tribal woman for the party's candidature. It also felt that PM Modi has farsightedly envisaged a compassionate Indian society by choosing a tribal to occupy the highest position of the country as she might head on to be the first tribal woman President of India.
AVP described this "as a historic moment of far reaching consequences pertaining to 12 crore janjatis of the country".
"The NDA government has taken a commendable decision steering social cohesion by announcing the name of Draupati Murmu as a presidential candidate. It has given an opportunity for other political parties to pronounce their commitment towards comprehensive development of tribals of the country," the AVP said and appealed to all political parties to support and elect her as the President of India.