Sports
ATK-Mohun Bagan eye win against Bashundhara Kings of Bangladesh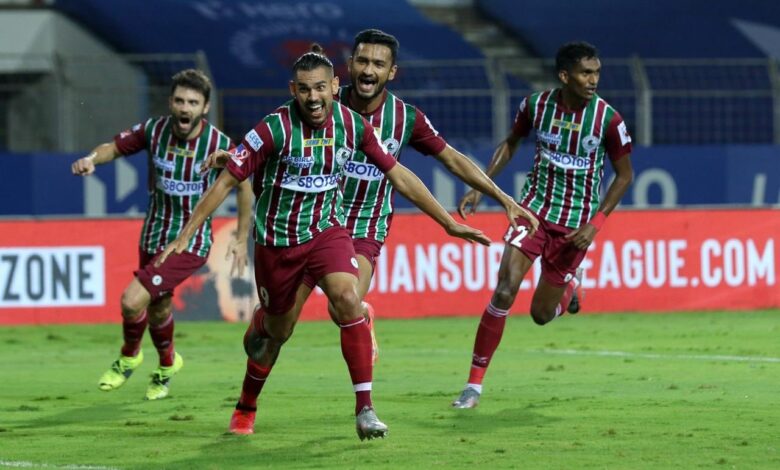 Male, Aug 23 (UNI) Even after falling behind by a goal, it was a great victory on Saturday night as ATK Mohun Bagan cleared their way to the second round by beating Maldives' Maziya by 3-1 in the second match of the group league (D) of the AFC Cup in the Maldives.
The Habas Brigade will fulfil its dream only if the team makes a draw against Bashundhara Kings of Bangladesh on Tuesday. Liston Colaco, Roy Krishna and Manbir Singh scored for the Green Maroon.
Roy scored in two consecutive matches in this competition. He is also the man of the match. The players of ATK Mohun Bagan did not practice on Sunday. The Spanish coach gave a day off to the entire team.
Some footballers have spent time in the swimming pool due to the extreme heat. This is what the coach and footballers said after the Maziya match.
Antonio Lopez Habas said "We did not play our own game in the first half. Maziya had fought neck and neck against us. They also got a goal. But after coming back to the dressing room in the second half we changed strategy. We brought some changes to the team.
That's why the match came into our hands. You will see that my boys have played two types of football in two halves if you notice. I am proud of the boys."
"Now we have six points. No other team has that. If we make a draw, we have a chance to go to the next round. But we are not thinking about the draw.
The boys will play the next match to win because it is another important match against an unknown opponent. So, there is no chance to enter the field thinking of anything other than winning. Bashundhara is a very good team. We have to give the team more importance." the Spaniard told his boys.
"It is sweltering here. The soil in the field is hard. So, I am making the footballers play with some rest. We have to play two matches in six days. We have to play Matches every two days and that's why Hugo Boumous and some footballers are playing after getting rest. However, I am happy that those coming down from the reserve bench are also giving their best. They help the team win, " he said.
A prolific scorer for the side Roy Krishna said "My goal, which was cancelled for offside. It was a legal goal in my opinion. However, the decision of the referee is final. We have a lot of good footballers on our team. Our attacking line is effective enough. We showed that in the second half. We played our own game. This is the real character of our team, the mentality of fighting till the last minute. We have to maintain that in the last match of the group as well."
Another frontliner Manvir Singh said "We never thought that we would not succeed even after falling behind. I never felt any pressure. I knew that we would win. Although I played for the country, I am playing for the first time in the AFC Cup. I got a goal there. The team also won. I am dedicating my memorable goal to the family and the Green Maroon supporters. "