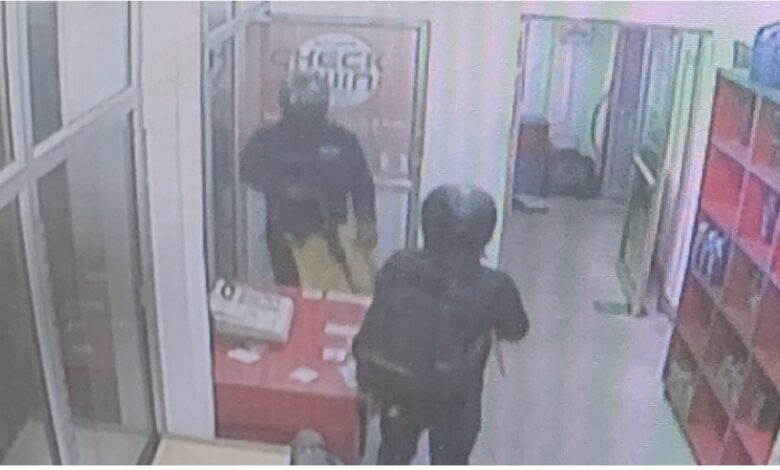 Shillong, Feb 6: Two armed men first looted Rs 2,80,000 from Assam Oil petrol pump, near Fire Brigade, a few minutes before 9 pm on Saturday and then made an attempt to loot Indian Oil petrol pump at Nongrim Hills.
A live bullet of AK rifle was found from the Indian Oil petrol pump premises on Sunday morning.
According to the manager of Assam Oil , two persons came in a bike (MLOS 6825) to the petrol pump and entered his room at 8.54 pm.
One of them totted a gun while another asked the manager to hand over cash from the counter. They spoke in Hindi.
They took the money from the manager and sped towards Nongrim Hills.
Manager, however, suspected that the number plate of the bike is fake.
The manager of the petrol pump at Nongrim Hills said the same two persons entered the pump but he told them there was no cash in the counter as it was handed over to the owner and moreover the collection is less these days. The incident was around 9.03 pm.
After seeing the CCTV footage of Assam Oil petrol  pump looting, the manager at Nongrim Hills confirmed that they were the same persons. One was wearing a black helmet and another red. The person wearing the black helmet had the AK rifle.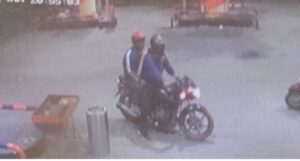 Later in the morning, one of the employees found the bullet on the petrol pump premises.
Similarity with Ri Bhoi case 
The police in Ri Bhoi said there is a similarity with the looting of a petrol pump in Byrnihat on January 8 this year.
Two armed men had looted the petrol pump at 14th mile, near Byrnihat, Ri Bhoi.
Rs 2. 5 lakh was looted from the highway carrier refilling centre.
The goons came in a bike and entered the petrol pump on the highway close to Sonapur in Assam.
While one of them wielded an AK rifle, another carried a pistol.