National
Aug 14 to be observed as Partition Horrors Remembrance Day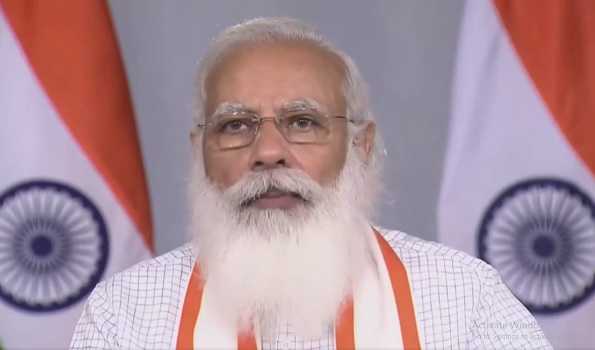 New Delhi, August 14 (UNI): Prime Minister Narendra Modi announced on Saturday that August 14 would be observed as 'Partition Horrors Remembrance Day'.
"Partition's pains can never be forgotten. Millions of our sisters and brothers were displaced and many lost their lives due to mindless hate and violence. In memory of the struggles and sacrifices of our people, 14th August will be observed as Partition Horrors Remembrance Day," the Prime Minister said in a tweet from his personal Twitter handle.
"May the Partition Horrors Remembrance Day keep reminding us of the need to remove the poison of social divisions, disharmony and further strengthen the spirit of oneness, social harmony and human empowerment," Modi said.
The decision was welcomed by Home Minister Amit Shah.
"The wound of the partition of the country and the grief of losing loved ones cannot be described in words. I am sure that 'Partition Horrors Remembrance Day' will strengthen peace, love and unity by eliminating the ill-will of discrimination and malice from society," Shah said.
The Home Ministry within hours issued a notification declaring the day.
"The Government of India declares 14th August as Partition Horrors Remembrance Day to remind the present and future generations of Indians of the pain and suffering faced by the people of India during the partition," a gazette notification said.
India got its independence on the midnight of August 14-15. Pakistan celebrates August 14 as its Independence Day, and India celebrates it on August 15.