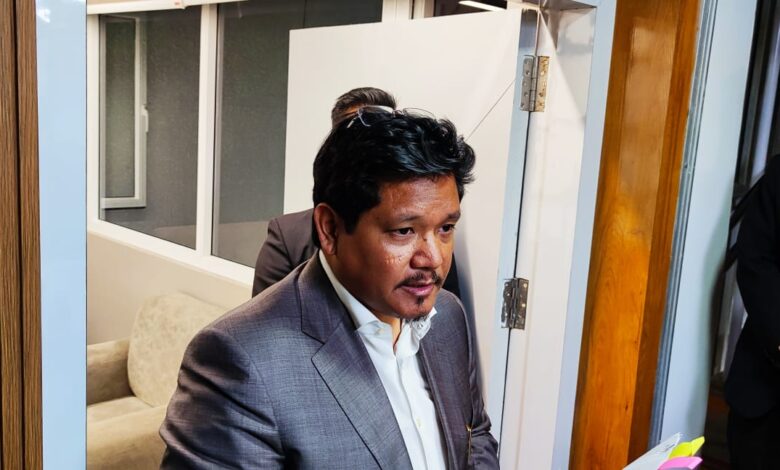 Shillong, Mar 15: Better late than never. If that was what the state government was thinking when it approved the Meghalaya Mineral (Prevention of illegal Mining Transportation Storage) Rules, 2022, on Tuesday, then it made the right move amid growing resentment against illegal coal mining and several deaths in mines.
The decision comes days after the Meghalaya High Court took cognizance of the rampant illegal mining in the state and almost two months after Nidamon Chullet — the NPP leader from Jaintia Hills and a prime accused in the near-fatal assault of activists Agnes Kharshiing and Amita Sangma — was sentenced for life in a murder case.
Addressing media persons after the Cabinet meeting on Tuesday, Chief Minister Conrad K Sangma said the rules have been mandated as per Section 23 (C) of the MMDR Act for issuance of transport challans, regulation of the storage of minerals and monitoring illegal coal transportation.
Sangma pointed out that though the mandate was there, the rules were not there in Meghalaya since the MMDR Act came into existence about 40 years back.
"Based on this, the National Green Tribunal (NGT) had then made provisions on their own to monitor the movement of the trucks, storage of the minerals and transportation challans," Sangma said, adding that NGT had made an observation that Meghalaya should come out with the rules at the earliest.
"(Accordingly), we are following the orders (of the NGT by coming up with the rules to regulate the issuance of transport challan, storage of minerals and monitor illegal transportation," he added.
A division bench of the High Court, in its order on March 7, had said the directions issued by the Supreme Court have to be complied with.
It had said the orders passed by the NGT needed to be followed and the recommendations made by the NGT committee had to be implemented.