Headlines
Bomb blast exposes security lapse, admits Rymbui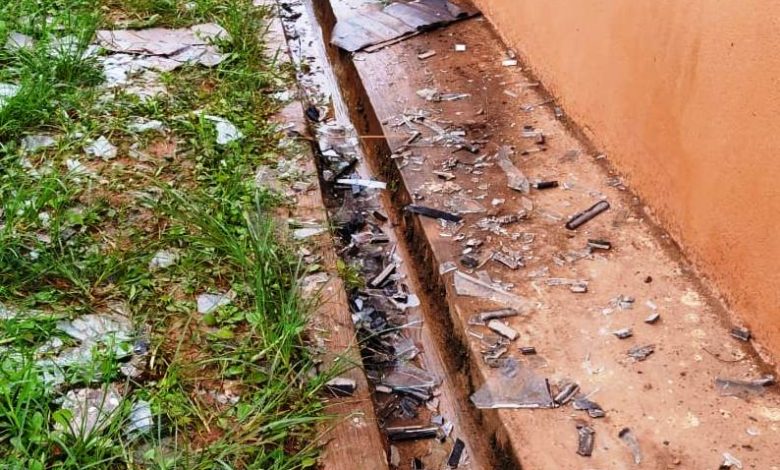 Shillong, July 14: Home Minister Lahkmen Rymbui admitted on Wednesday that the IED attack on the police reserve building, Khliehriat, East Jaintia Hills, has exposed security lapse.
Speaking to reporters, Rymbui said, "Everybody is exposed but it is the duty of the police, duty of the society to see that this type of incidents do not happen again."
On the sudden reason for the incident, Rymbui said that for the last three-four months, police personnel were vigilant to check smuggling , illegal mining of coal and illegal transportation.
According to the home minister, those who engage themselves in illegal activities may be desperate. "Who knows, we do not know the facts as the investigation is still on", he said.
To a query on the role of HNLC as claimed by the outfit, the home minister said," It has not come to my knowledge".
One held
Police released a statement that one person was detained in connection with the incident after a case was registered against the accused at Khliehriat police station under the Explosive Substance Act.
"It appears that terrorists took advantage of darkness and heavy downpour to enact this act of cowardice," said East Jaintia Hills SP, Jagpal Singh Dhanoa in a statement.