State
Cabinet to take decision on Umngot power project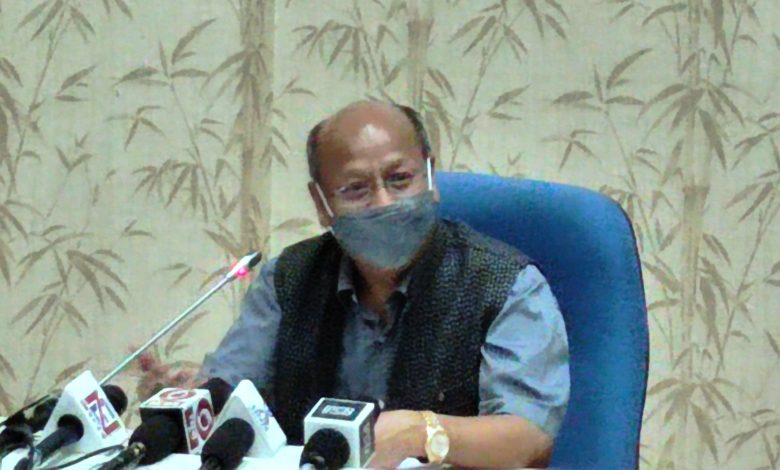 Shillong, Aug 24: The state cabinet will decide on the controversial Umngot hydro power project.
This was assured by Deputy Chief Minister Prestone Tynsong on Tuesday after a delegation met him.
The delegation of the Joint Action Committee against Umngot Hydro Electric Project said that the deputy chief minister assured to place the issue before the cabinet for its decision.
The JAC has been demanding immediate scrapping of the proposed project as it will affect the people of many villages in the two districts of West Jaintia Hills and East Khasi Hills particularly those who depend their livelihood on agriculture and tourism.
JAC secretary Kitbok Ryngksai told reporters that Tynsong assured that the government will not allow the project to cause any hardships to the farmers who are having agricultural lands along the catchment areas of the Umngot river.
President of Ka Kynhun ki Nongrep, East Khasi Hills District Pynskhem Mukhim said if the project gets a go ahead from the government, the farmers will be the worst sufferers from such a decision.
"We cannot imagine the destruction that a mega project of this magnitude can cause to the farmers and their cultivable lands," he said.
Earlier, the delegation had met and requested the Chief Minister Conrad Sangma to intervene by ensuring that the proposed construction of dam over Umngot river is cancelled.
Chairman of the JAC and Doloi of Elaka Darang Pyrwa Lymba has alleged that the project will affect over 20-25 villages which are totally dependent on tourism in West Jaintia Hills district. According to him, these villages are generating revenue of not less than Rs 4 crore yearly from tourism.
The chairman of Meghalaya Rural Tourism Forum, Alan West Kharkongor said that Umngot river is one of the three unique selling points (USP) of Meghalaya.
He said the river has been able to increase the footfall of tourists from across the country and abroad in recent years.
"River umngot, living root bridges and Mawlynnong – the cleanest village in Asia – are the three USPs of Meghalaya and hence it is only befitting for the state government to instead take serious steps to preserve this river which has become the identity of the state," Kharkongor said.