Headlines
Centre gives nod to Star Cement's limestone expansion plan
Decision despite protests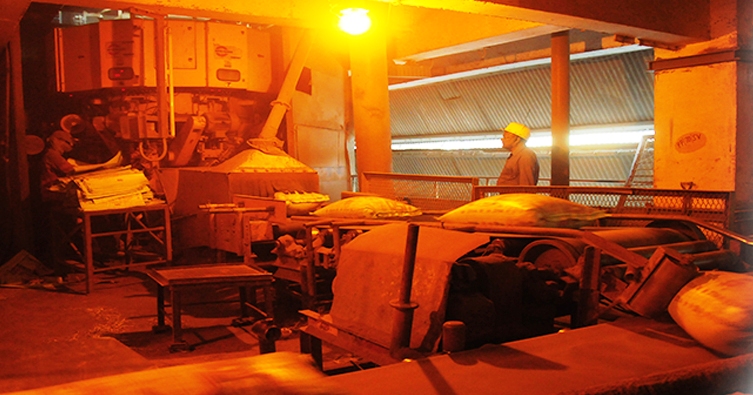 Shillong, June 15: Despite protests, the union ministry of environment, forest and climate change has given environmental clearance for the expansion of the limestone mining project of Star Cement at Brishyrnot village in East Jaintia Hills.
The Star Cement Meghalaya Limited issued a public notice in this regard.
"This is to inform the public that the Star Cement Meghalaya Limited has been accorded environmental clearance by the Ministry of Environment, Forest and Climate Change, New Delhi for its mining lease area of 42.051 Ha located at Brishyrnot village with production capacity of 2.507 Million TPA of limestone and production capacity of 0.217 Million TPA of shale."
The district administration and the Meghalaya State Pollution Control Board had earlier cancelled the public hearings on two occasions after opposition from several quarters, including NGOs and 6 Shnong Wah Lukha Association against the expansion project.
The protestors had pointed out that the expansion project of the Star Cement is located near the Narpuh wildlife sanctuary and Wah Lukha.
Seven police personnel, including women, were injured on November 21, last year when the protests by the NGOs against holding a public hearing at the Deputy Commissioner's office at Khliehriat turned violent.
State leaves matter to Centre  
When asked, Chief Minister Conrad Sangma said the state government had written to the Centre that the public hearings for the expansion project could not be held because of opposition.
"There was report of all land owners, how many people supported and how many are against it– so all these reports we have sent in detail of every meeting that was taking place and we have left the matter to the central government to decide as it is something beyond and we have tried our best," he said.
"…I don't know what this particular thing what government of India has done but we have given the report as was mandated to be given to the government of India and based on that we have asked the government of India to take necessary action as per their knowledge and as per the rules," Sangma said.