Headlines
Centre to link all NE capitals with rail by 2024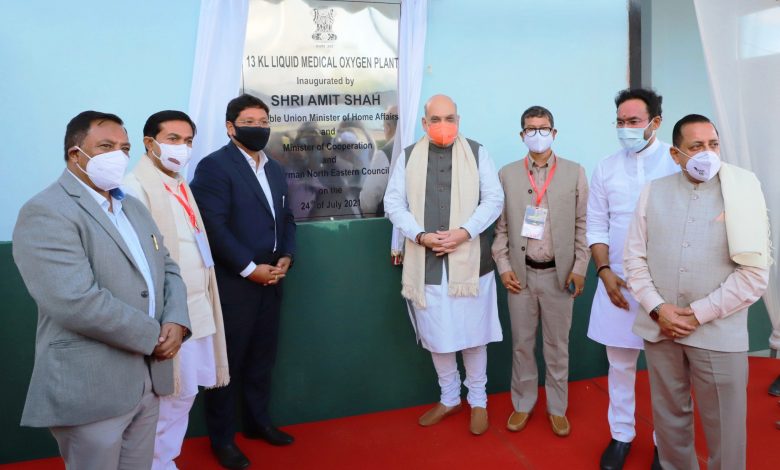 Shillong, July 24: Union Home Minister Amit Shah on Friday said all the state capitals in the North East will be connected by road, rail and air by 2024.
Speaking after the inauguration of Inter-State Bus Terminus (ISBT) at Mawiong constructed at the cost of around Rs 49 crore, Shah said, "It is the vision of Prime Minister Narendra Modi to connect all Northeast state capitals by road, rail and air by 2024. The inauguration of the ISBT in Meghalaya will go a long way in fructifying the vision of our prime minister," he said.
Chief Minister Conrad Sangma acknowledged that the Centre is concerned about the progress and development of the Northeast.
"The visit of the union home minister during the parliament session only goes to prove that the Centre gives due importance for the economic progress of the region," Sangma said.
Meghalaya gets Rs 1500 crore
He said Meghalaya government has completed 67 projects costing about Rs 700 crore with central assistance and 38 more projects worth Rs 800 crore are in progress.
He said Modi government has given Rs 650 crore for various types of jackfruit mission, mushroom mission, silk and milk missions and fisheries.
He said the effort of the government is to make North East a developed region and bring its GDP contribution back to the pre-Independence level.
Oxygen plant opened  
Shah also inaugurated the Cryogenic Oxygen plant at Umsawli and visited the Paediatric Unit at Covid Stepdown Hospital.