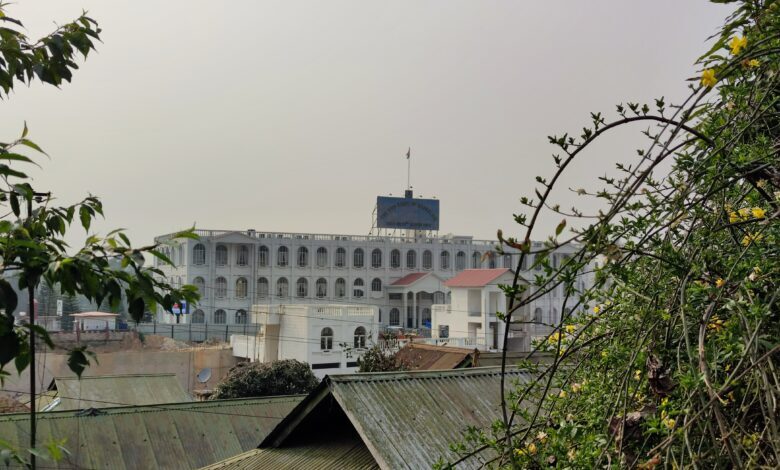 Shillong, March 20: The Central Industrial Security Force ( CISF) will indicate the deployment logistics within four weeks to control illegal coal mining in the state.
During the hearing of the PIL on the matter, the court said pursuant to the immediate previous order of March 13,  Dr N. Mozika reports that the logistics to be prepared for the deployment of 10 companies of Central Industrial Security Force ( CISF) would take at least four weeks.
Dr Mozika pointed out that CISF will be proceeding on the basis that the deployment would be necessary for at least two to three years before the state augments its human resources to take over the task.
Since selection of personnel, arrangement of even temporary accommodation and the like may require some time, it is hoped that a disciplined force as the CISF indicates within a fortnight from date as to how deployment on the ground can be ensured within four weeks from today, the court said.
According to the court, since the state had indicated plans to construct or otherwise provide for accommodation for CAPF personnel, the state should cooperate in the process and provide basic accommodation to the CISF personnel, including the commandants of the companies.
CISF should identify or engage one or more persons to be in charge by rotation. Such personnel should obtain an appointment with Justice Katakey and, in the presence of representatives of the state, work out the places and modalities for ultimately deploying the 10 companies, the court said, adding that  the matter will appear three weeks hence for the CISF to indicate its readiness.
"In the meantime, since directions have been issued in other matters to augment the number of weigh-bridges in the state, the State government is requested to ensure that the 23 proposed weigh-bridges are in place and additional efforts be immediately made to install a larger number of weigh-bridges at strategic points upon consultation with the appropriate CISF personnel and under the guidance of Justice Katakey', the court said.
The matter will be taken up on  April 12.