State
Complaint against police officer for abuse of power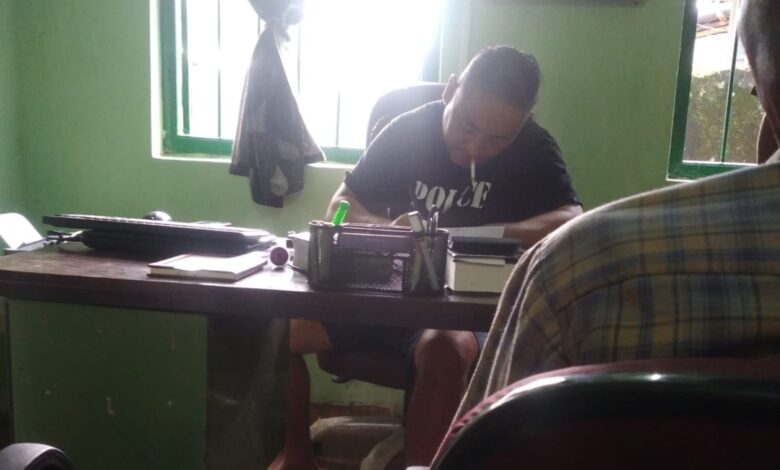 Shillong,June 24: Nilberth Ch Marak from the Chambugong Mahari of Gongdengiri has petitioned the DGP against the officer-incharge  of Jengjal police station, West Garo Hills for harassing and detaining two people for several hours.
In the petition on June 23, Marak said that the officer SI  B.A Bamon had illegally detained  Kennedy Ch. Marak and Jimberth T. Sangma on June 21 and abused power without wearing proper uniform and smoking at the  police station  while performing duty.
The complainant also attached a photo of the officer-in-charge ( in picture)
Marak alleged that earlier two persons, Ronjit T Sangma and Mechail Ch Marak had filed false complaint against  Kennedy  Chubath D. Sangma, Welping Ch Marak, Christopher Ch Marak  and Darseng Ch  Marak.
Following this, the officer issued a notice on June 20 under section 41A  directing Kennedy and Jimberth to appear on June  21.
In compliance with the notice, Kennedy and his niece Retina Ch Marak appeared before the officer-in-charge.
Marak pointed out that the officer in-charge harassed and misbehaved with  Kennedy and  Jimberth, the Nokma of Gongdengiri by asking them to stay at the police station for six hours.
The complainant said in the absence of Police Accountability Commission, he is seeking the intervention of the DGP as per the Meghalaya Police Act.