Headlines
Conditions at miners' rescue site very difficult: Conrad   
Water level recedes to 30 feet in main shaft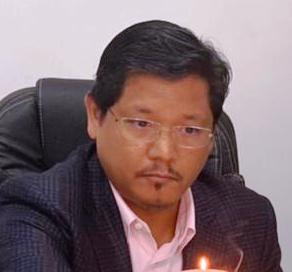 Shillong, June 9: For Chief Minister Conrad Sangma, the conditions at the rescue site in East Jaintia Hills where five miners are trapped since May 30, are very difficult.
Speaking to reporters on Wednesday, he said rescue operations are on to save the miners.
"We have asked the district administration as well as other agencies including NDRF to also pitch in but the conditions are very difficult out there," Sangma said.
He said the authorities concerned are trying their best to rescue the trapped miners.
"We have not come out with positive results as of now," he said
Rescuers from the NDRF, SDRF and the Fire Service, are camping at the accident site waiting for the water level to come down to about 10 meters so that it will be easy for them to operate.
Dewatering
The East Jaintia Hills administration is exploring the possibility of immersing the Kirloskar pumps by using the crane without the need of using the platform as it would take some time. The PHE department has been entrusted with the task.
Earlier, platforms were mobilised from the cement company to install the Kirloskar water pump at the abandoned shaft.
The rescue teams of NDRF and SDRF verified the level of the water before resuming the dewatering process on Wednesday and it has receded to 30 feet from the main shaft and 4.50 lakh liters of water were  pumped out from the main  shaft and 2.16 lakh liters from the second  shaft.
Additional water pumps have been installed at the main shaft and dewatering of the mine is in full swing.