North East
Conrad sees NPP forming government in Manipur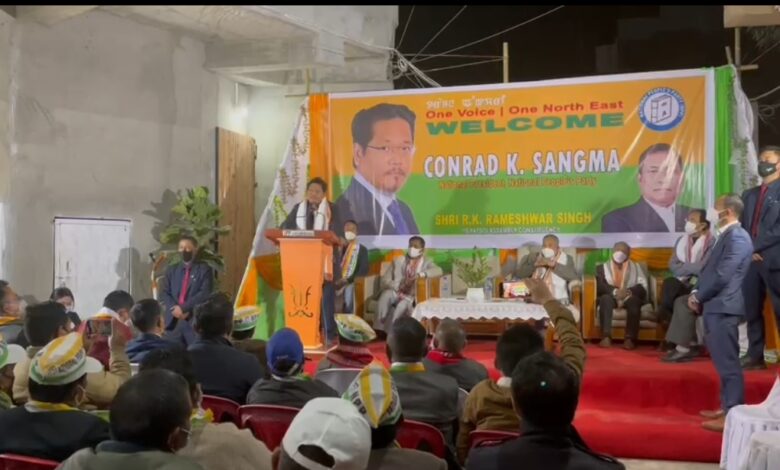 Shillong, Feb 20: Chief Minister Conrad Sangma said on Sunday the National People's Party (NPP) would emerge as the single largest party in Manipur that is going to polls end of this month.
Sangma, who is also NPP's national president, was in Manipur for election campaign. He said this election — which will be in two phases on February 28 and March 5 — "is different from the past" as people are now tired of national parties and are reposing faith in NP because it has its roots in Manipur and the North East.
"That is why people of Manipur in this election are looking towards NPP to be the single largest party, form the government and lead the state of Manipur and this will happen this time… We are the only political party in the country today that was born in the NE and is made in the NE and today is fighting for the NE and that is the reason why the people of the NE and Manipur have started accepting our party and that is why our party is growing in NE and Manipur," he added.
Referring to the gathering at today's rally, Sangma said he is witnessing an overwhelming response of the electorate to NPP. He said Andro candidate L Sanjoy Singh was telling him that this meeting was organised in a short notice.
"But even in short notice, look at the number of people that have come here, because they love and support him and that is the love which will make sure he will win this election," he added.
Informing about their visiting the hospital where Sanjoy's father was admitted after he was shot during an election campaign on Friday night, the NPP chief said, "We told him that all the people of Andro constituency are with you. No matter how much fear the opposition will try to bring our people will not be scared, we will fight the BJP, we will fight their candidates."
Emphasising the party's youth-focused policies, Sangma said NPP believes the young generation in the North East can be competitive and excel in every field.