North East
Cow Protection Bill will usher in new era of communal harmony: Himanta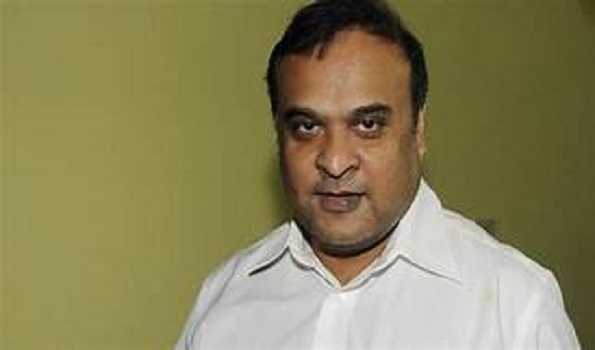 By Abhijit Deb/UNI
Guwahati, July 14: Urging other state governments to follow suit and restrict the sale of beef in areas dominated by non-beef eating communities, Chief Minister Himanta Biswa Sarma on Wednesday said that the Assam Cow Protection Bill will usher in new era of communal harmony and regulate beef consumption in urban areas.
Defending his decision of banning sale of beef in Hindu-dominated areas, Sarma in an exclusive interview with UNI, said, "The Directive Principle of State policy lays down that the state shall strive to promote the welfare of the people by securing and protecting as effectively as it may, a social order, in which justice-social, economic and political -shall form in all institutions of national life. So, I am just following it by introducing this bill which is an extension of Cattle Prohibition Bill of 1950 introduced by first chief minister of the state Late Gopinath Bordoloi."
On July 12, Sarma tabled the Assam Cattle Preservation Bill, 2021, on the first day of the 126-member Assembly's Budget session. The bill seeks to restrict the sale of beef in areas dominated by non-beef consuming communities and within 5km radius of the temples and 'satras'.
"The bill is aimed at respecting the religious sentiments of the non-beef eating community and putting an end to the illegal smuggling of cattle from the neighbouring country. Muslims can continue eating beef in areas like Dhurbi, Goalpara where they are in majority. But in towns which have mixed population and houses Hindu families in a Muslim dominant area, the sentiment of the minority community has to be respected," Sarma said.
On criticism by the opposition, he said, "I am not here to facilitate the consumption of beef but to restrict it. So will not answer to questions like where to source the meat from."
The Congress has accused the Bharatiya Janata Party (BJP) of trying to "polarise" the society with its Cattle Bill.
Replying to the concerns of the neighbouring states like Meghalaya and Mizoram where beef is consumed, he said, "We will not allow export of any cattle from Assam. But if they get it from other states like West Bengal with valid documents, we will allow their transportation through the state."
Sarma, who completed two months in office on July 10, said he is toying with the idea of adding new provisions to the population control bill with a cocktail of incentive and disincentive to control birth rate especially among the immigrant Muslim population in the state.
Rejecting the allegations that he is pushing in the Assembly the bills, which are in line with RSS demand, he said, "I have achieved what I needed to. I am the chief minister of Assam. As a politician what more do I need? I say this kind of bill should be introduced all over India."
Since taking oath as Assam's 15th Chief Minister on May 10, Sarma has waged a war against drugs and has been accused of giving free hand to Assam police to rein in the criminals much in lines of Uttar Pradesh Yogi government.
"Actually, people have become active. These are not cases of encounters. I have repeatedly said don't flee from police custody. Police will produce you in the court and law will take its own course. But if somebody carrying heroin tries to snatch police revolver, what will the police do? I have not studied any UP model but am just waging a war against drug and human trafficking," Sarma said.
On the issue of peace talks with banned insurgent ULFA (I), the chief minister said a third party is working to find a middle path between the two parties to come to table for talks.
"I have never said I won't talk with ULFA on the issue of sovereignty. I said I have compulsions. Similarly, ULFA also has compulsions on sovereignty issues, so a third party is working to find a middle ground for talks to happen," Sarma said.