Sports
CWG: Srihari storms into 100m backstroke semifinal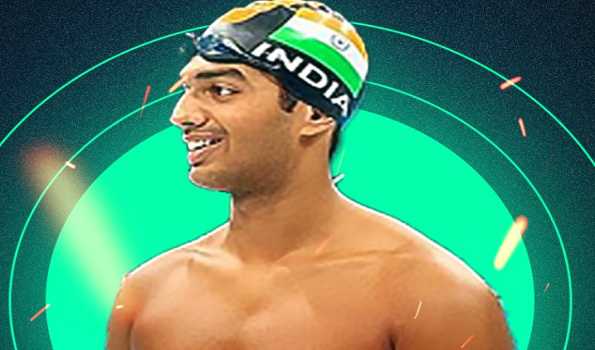 Birmingham, July 29 (UNI): India swimmer Srihari Nataraj on Friday booked a 100m backstroke semifinal berth in the Commonwealth Games 2022 after clocking 54.68 seconds in the heat.
Srihari stood 5th in the heats, making him for the semifinal dash. He has a serious chance to make it to the finals this year if he clocks under 55 seconds.
He had set a new national record last year in Italy by covering the 100 m distance in just 53.77 seconds. He will be swimming in the semifinals today itself.
In 2018 Commonwealth Games, Srihari had attained the 15th spot and had qualified for the semifinals after clocking 56.71 seconds in Men's 100m backstroke heats.
In the semifinals, he stood 13th by clocking 56.65 seconds and failed to qualify for the finals, but inspired many budding swimmers back home to inch closer to winning a medal in swimming.
India's star swimmer, Sajan Prakash, who was competing in the Men's 50 m Butterfly did not advance to the semifinals as he ranked 24th in the heats with a timing of 25.01 seconds.
Another Indian Kushagra Rawat could not qualify for the finals as he clocked 3:57.45 in the Men's 400 m Freestyle.