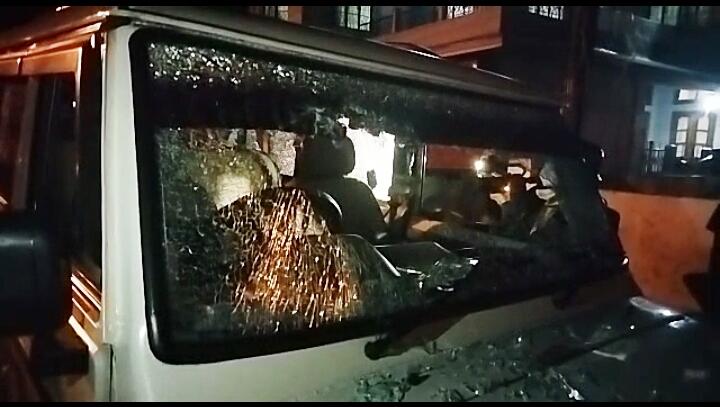 Shillong, Aug 14: The driver of a requisitioned vehicle was injured after the miscreants pelted stones at the vehicle on Saturday night.
Police said at about 8.45 pm, one requisitioned Bolero vehicle (ML-05U-8619 ) allotted to Cantonment beat house driven by Tron Pillar Kurbah of Mawkriah went to drop the staff of the beat house , woman police sub inspector  B. Nongrang and one armed branch SI.
After dropping them to their respective residences at Motphran and Mawiong when the vehicle reached Jaiaw Pdeng, miscreants damaged the vehicle by pelting stones and the driver of the vehicle sustained injuries.
Police said he was taken to Roberts Hospital by a good samaritan. Later, the vehicle was towed to Lumdiengjri police station for safe custody.
Police helmets and gears were seen scattered in the middle of the road.