Headlines
Family to move court, son alleges fake encounter killing
Killing of Cherishstarfield Thangkhiew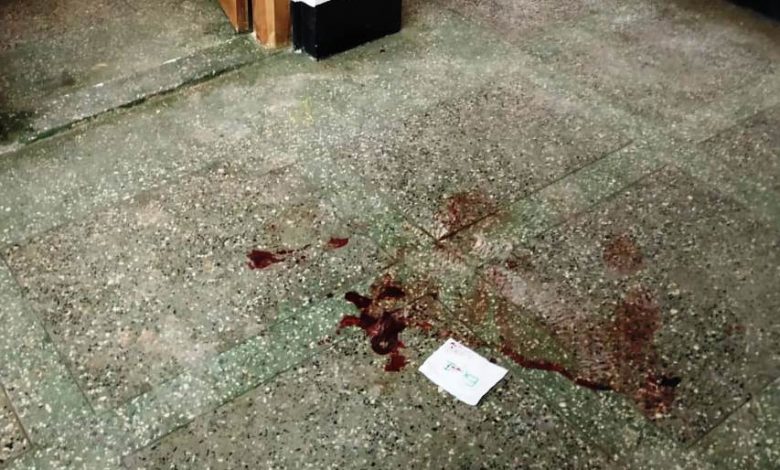 Shillong, Aug13: Grainyferrous Greenfield Diengdoh (28), the son of former general secretary of HNLC, Cherishstarfield Thangkhiew, has alleged fake encounter killing of his father and demanded an independent probe.
The family members have indicated that they will file a petition in the High Court for a fair probe.
Diengdoh and his brother Olifer Diengdoh (27) were present when their father, Cherishstarfield Thangkhiew was shot dead at their residence at Mawlai Kynton Massar on Friday at 3 am.
"The police personnel barged into the house and attacked. This is a fake encounter killing and we need an independent probe", he said.
The wife of Cherishstarfield, Memory Diengdoh said she wants to know the truth as to the killing of his husband by the police.
She heard a scream and a gunshot upstairs in the early morning hours but never expected that this will lead to the tragedy.
The family members said only the Rangbah  Shnong and Rangbah  Dong were called by the police as witnesseses to sign some  documents after the incident and not the family.
The relatives questioned the police as to how a sick man like Thangkhiew- as he is suffering from ailment related to kidney- would challenge the security personnel who entered his house.
Granarystarfield Thangkhiew, the brother of Cherishstarfield    who stays nearby, said he heard gunshot and looked out of the window.
"Many armed police personnel were guarding the area. It was all planned, otherwise why the police did not come during the day as he is always at home", he said.
Granarystarfield said there should be judicial inquiry into the incident and added that the intervention of  High Court will be sought in this regard.
Drilling in search of bullet
Police again came to the residence of Cherishstarfield on Friday afternoon and started drilling the room where the killing took place.
Sources said they were searching for bullet fired by the police.
The family members were not informed about the drilling and they wondered as to what led to the police to come back again in search of bullet.
'Exhibits' were written in places where drilling was carried out. When asked during the  news briefing about the bullet fired at Cherishstarfield and the drilling for hours at his house, the DGP, R Chandranathan said he will find out the matter.