Headlines
Father petitions MHRC for illegal detention,assault of daughter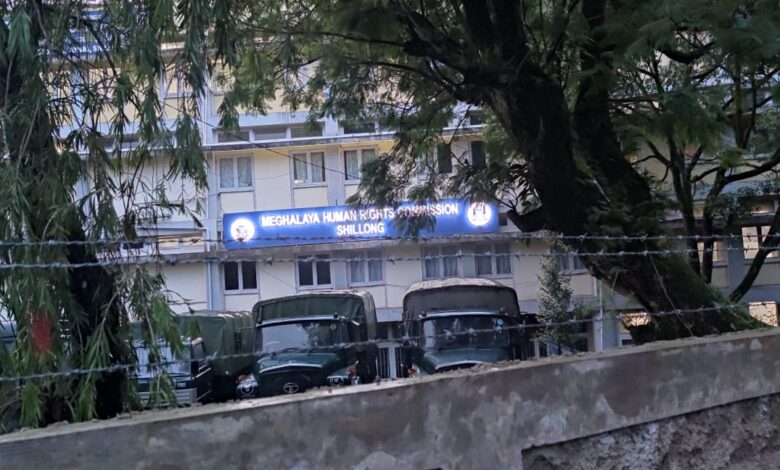 Shillong, Aug 29: The father of an arrested lady in connection with the Rimpu Bagan case has alleged assault by the warden of Tura jail and sought the interventioln of the Meghalaya Human Rights Commission (MHRC).
The father Jonan Ch Sangma on Monday filed the case of illegal detention in custody in Tura and assault of her daughter Silchinora G Momin by the warden of jail in Tura.
"I would like to inform you that my daughter Silchinora G Sangma, who is in Tura jail due to Tura Women PS Case No 105(07)22 u/s 3/4/5/6/7 Immoral Traffic (Prevention) Act 1956 add sec 370(3) IPC, was not produced before a magistrate within 24 hours of her arrest. She was arrested on 22/7/2022 at about 6.30 pm from Rimpu Bagan Edenbari, Tura, and produced before the Magistrate in Tura Court on 24/8/2022, Sunday dawn", the father said.
The father pointed out that since his daughter cannot converse well due to her disability, she was slapped by the Warden at Tura Jail.
"My daughter is a person with disability and has a certificate for 50% disability. She had gone to the Rimpu Bagan EdenBari Tura with her boyfriend with whom she has been going around for almost 10 years. Meeting outside or in a room is her privacy and her fundamental right has been curtailed. My daughter too has a fundamental right and in Article 21 in the Constitution of India 1949, no person shall be deprived of his life or personal liberty except according to procedure established by law", the complaint said.
As per Article 22 (2) of the Constitution of India 1949, every person who is arrested and detained in custody shall be produced before the nearest magistrate within a period of twenty four hours of such arrest excluding the time necessary for the journey from the place of arrest to the court of the magistrate and no such person shall be detained in custody beyond the said period without the authority of a magistrate, "but my daughter was not produced before a magistrate within 24 hours of her arrest. She was arrested on 22/7/2022 at about 6/30 pm", the father added.
Stating that there is no such procedure of law that a warden can slap an under trial prisoner, the father  urged Meghalaya State Human Right Commission to intervene into this matter so that his daughter will be protected even in jail.