Headlines
Sunday Monitor
Fishy road trip & a director's journey
Cinematographer Kulanandini Mahanta debuts as director with Assamese road trip movie Emuthi Puthi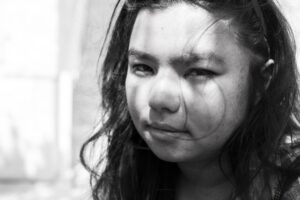 A young cinematographer embarks on a journey as a debutant director to tell the story of three generations and their adventures. The result: Emuthi Puthi, an Assamese road trip movie.
Kulanandini Mahanta's first feature film is about three generations of women, their conflicts and the time and space that set them apart. Stuck between two generations is the mother, Indira who is a cop, played by Neetali Das.
The comedy drama unfolds when the grandmother, played by Pratibha Choudhury, and the teenaged granddaughter, played by debutant actor Srishti Sharma, decide to elope.
"The youngest woman wants to travel around the world. The oldest has a vision that she would meet an angel by a lake named Hunor Bil and will be taken to heaven on a boat. The latter loves punti machh (Puntius ambassis) and wants to die eating the fish," Mahanta told Sunday Monitor in a telephonic interview.
The title of the movie literally translates to 'a handful of punti'. "It is about a fishy road trip," Mahanta quipped.
The 32-year-old cinematographer-turned-director said the film was an invigorating journey for her too. She chose to shoot the entire film — a road trip from Bongaigaon to Majuli — on iPhone. The story has been written by renowned director Bhaskar Hazarika, who has co-authored the screenplay with Sunayana Dutta.
Mahanta was part of Hazarika's crew for his critically acclaimed film Aamis. Though born and brought up in Assam, she relocated to the US after high school and joined the Colorado Film School. She recently returned to her home state from Los Angeles.
The director always wanted to tell stories of the place where her roots are because "my thoughts and ideas revolve around this place". She was supposed to be the cinematographer for Emuthi Puthi but ended up directing the film, the shooting for which started in March this year.
"The first day when I had to call 'action', I was trembling as I had never led a crew before but followed the director's call. Now, there I was directing the entire crew. That was an adventure and at the same time nerve-wracking," Mahanta laughed.
The film was shot linearly as Mahanta wanted the three women from different generations to bond through the journey. Talking about her experience during the road trip, the director said she understood the nuances of directing a film, realised "how different each actor is from another" and learned to be patient with every actor and crew member.
"It is a low-budget film and we were shooting on iPhone. It is the first Assamese film to be shot entirely on iPhone. So, it was as challenging as much as it was exciting… But the more things went wrong, the more we learnt and I think that is the best part of the journey," she recollected, adding that Emuthi Puthi, which will be released next year, helped her grow as a filmmaker.
The movie is edited by Shweta Rai Chamling, who is from Shillong and was the editor for Aamis. Most of the film's crew members are women.
The young director has been in the film industry as cinematographer for around six years and has definitely not missed the gender-biasedness. There were a few instances where she was discreetly reminded about her gender and her capabilities were doubted. The parochialism did affect her initially, but Mahanta never lost her confidence. "I was also lucky to have some good and encouraging producers," she said.
"Women are multi-taskers. But we are often looked down upon. Even in college, I was told to study producing. I would have made a good producer too but I wanted to do something else. There is discrimination in payment to women (in the industry) too. But things are changing. I feel women have to stand up and prove themselves through their works, and not just mere protesting," she explained.
Emuthi Puthi is the beginning of Mahanta's journey as a director and it has piqued her interest in exploring more. "I am working on a few ideas. So, let's see where the road takes me," she concluded.