Feature
Get your travel checklist right
Travel basics with SHAHNAZ HUSAIN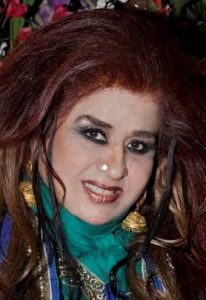 Travelling for business or vacation, you do need to think about the travel essentials. Then there is adventure travel too. Many men like going camping, trekking or climbing. It can be an exhilarating experience, but may need some preparation, like getting into shape and building up your energy and stamina.
Apart from passport, tickets, travellers' cheques or credit cards, which are absolutely essential, you will also need essentials for your personal care needs.
Regardless of your reason for travel, remember that travelling light is definitely an advantage. You will need compact and portable luggage, like a spacious shoulder bag or back pack and two small, plastic lined cases.
What about the items you must pack? Don't forget your charger. In fact, one of those travel cord case organizers are a big help. It does not occupy much space, but keeps your wires and cords untangled.
You can also get yourself a travel kit to carry some personal care needs, so that you can ensure you stay fresh and well-groomed while on the move. The travel kit may have an after-shave lotion, shampoo and moisturiser. You may spend a major part of your time out in the open, in the sun. So, remember your sunscreen. Apply it 20 minutes before sun-exposure.
If you are by the seaside, try to avoid the beach between noon and 3 pm. Carry a broad-spectrum sunscreen and before going out in the sun, apply it 20 minutes before sun-exposure. If you are out in the sun for more than an hour, re-apply the sunscreen. Use high SPF of 30 and above for sensitive skin. By the beach or the hills, exposure to the sun, wind, or cold can really dry out the skin and can even cause skin-sensitivity.
Be prepared for the weather by carrying appropriate clothes. Of course, clothes will depend on the reason for travel. Casual wrinkle-free clothes, light weight shoes and sunglasses will be needed. Choose the right footwear for your needs, whether it is sneakers, trekking boots, walking or formal shoes. Remember to take a cap or hat to cover your hair from over-exposure to the sun, wind or dust. You will need them if you are out motoring, boating or even walking.
Flying has become such a part of modern life that we often overlook the effects it can have on our bodies. Even during short flights, the air-conditioned cabin and air pressure changes can cause dehydration of the body and the skin.
Airport lounges, hotels and even the car you use to transport yourself, are all air-conditioned, which actually draws out the moisture from our bodies through the skin. It is dehydration that causes lethargy, listlessness and fatigue after a flight. The lack of humidity also causes loss of moisture and vitality of the skin. We hear so much about the 'jet lag' phenomenon. This happens mainly after long flights. Travelling across time zones at high speed can play havoc with the body's normal cycle and schedule.
Sleeplessness, loss of appetite, indigestion, headache, disorientation, mood changes, even depression have been reported, as symptoms of jet-lag. However, there are ways in which you can minimize the effects of jet-lag. Wiggle your toes and make circular motions with your feet, while sitting during your flight. Occasionally take a walk down the aisle. Eat light meals during the flight. Salads and fruits help to ward off symptoms of jet-lag. Drink plenty of fluids, but no alcohol. Water and fruit juices will help to prevent loss of body fluids.
Don't forget your camera, especially if you are on vacation or adventure travel. Make your trip a memorable one!