Headlines
'Furniture missing from schools after reopening'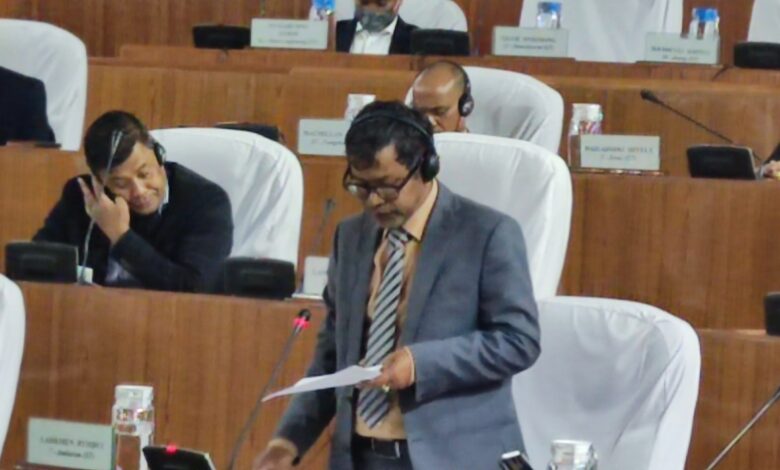 Shillong, March 8: Furniture missing from schools after their reopening was raised in the Assembly, on Tuesday.
Raising a supplementary question, NCP legislator from Gambegre Saleng  Sangma  alleged that furniture in most of the schools under his constituency are no longer there.
"Benches in most of the schools are not there anymore wiithin this gap of two years," Sangma said.
"I have tried to give benches from my SUWP scheme but I cannot address the problem since there are more than 100 villages," he said.
He asked the government to provide adequate furniture to such schools.
Education Minister Lahkmen Rymbui said as there are no reports on such incidents. "We will seek a report."
Saleng said he is reporting the matter to the minister as it is happening in almost all the schools within his constituency.
Teachers' recruitment
After the issue of recruitment was raised by the legislators , Lahkmen assured to complete the process of recruiting teachers at the earliest.
"The recruitment process is on and we hope we will be able to complete it in a very short  time," Rymbui said.
"If there is no issue, we will complete within one month," he assured.
The Leader of Opposition Mukul Sangma pponted out that there are many schools without teachers and the vacant posts are yet to be filled.
He brought to the notice of the House  that there is one school in East Garo Hills where teachers' appointment was not there for more than one year.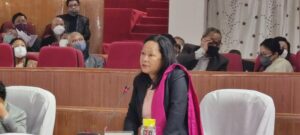 NPP legislator from Selsella Ferlin A Sangma said while the government is asking to start the schools, 23 schools under Dadenggre are having less teachers since appointment of over 184 teachers are pending.
Ferlin also raised concern over the dilapidated conditions of most of the government lower primary and upper primary schools saying that they are no better than cowsheds.
Rymbui said temporary measures will be put in place while process to appoint the teachers is on.
"Last year, we have appointed teachers but there are districts which have shortage of qualified teachers. We have already conducted MTET exams and process of appointment to these vacant posts is on. Anything we do it will be a permanent solution," the minister said.