Sports
'Golden period of Indian hockey back after 41 years'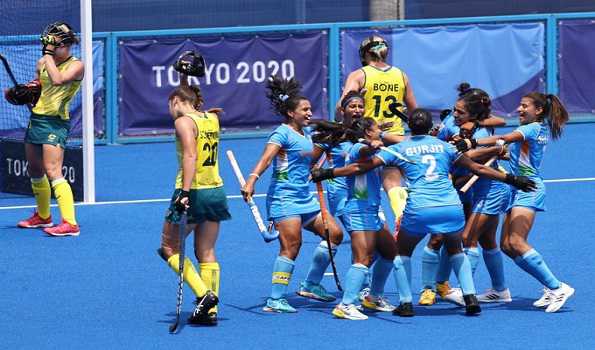 Chandigarh, August 5 (UNI): Haryana Minister of State for Sports and Youth Affairs Sandeep Singh said the Indian Hockey's golden period is back after 41 years, full credit for which goes to every player who had put up a strong fight in the match till the last moment.
He said the Indian hockey players had been waiting for this moment and from here the hockey team has to move forward. He said players, Surendra Kumar of Kurukshetra and Sumit of Sonepat played a pivotal role in winning the bronze medal for the country by their brilliant performances.
While congratulating the Indian Hockey team on the victory over Germany and winning the bronze medal for the country, the Sports Minister said that this is a historic moment for the country. Indian Hockey team scored 5 goals against Germany's 4 goals to win the bronze medal for the country.
With this win, the long wait for the Olympic medal has come to an end. The Indian Hockey team has made the country proud by winning the bronze medal and has created history in the Tokyo Olympics. These historic moments will be more memorable for Haryana because players from Haryana Surendra Kumar of Kurukshetra and Sumit Kumar of Sonepat were also playing the in the Indian hockey team, he added.
Being the former captain of the Indian Hockey team and the present Sports Minister, he said that winning a bronze medal is a great achievement. He said that these players would be given full respect by the State Government along with a grand welcome by the state government.