Headlines
High Covid positivity rate in EKH to delay nod for more livelihood activities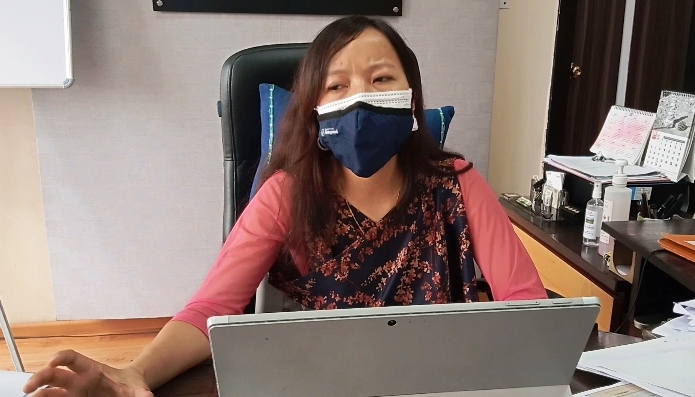 Shillong, June 10: The East Khasi Hills Deputy Commissioner Isawanda Laloo said there would not be any compromise on the health of the people in the context of high Covid positivity rate in the district though the hawkers and street vendors, including those from Iewduh, are demanding opening up of more livelihood activities.
While the overall Covid positivity rate in the district used to be 8 per cent, for the last week, it has touched 19 per cent, which according to the official, is alarming. This means that one out of five persons is positive.
"We cannot relax, if the positive rate comes down to 5 per cent, then we can go for further relaxations", she said.  On the issue of grievances of the poor, the deputy commissioner said that there are many initiatives by the philanthropists, Municipal and the District Disaster Management Authority (DDMA) to help the migrant workers and homeless people.
As far as Iewduh is concerned, the district administration will plan regulated opening of shops depending on the situation and the matter will be further discussed with the Syiem of Mylliem, KHADC CEM and other stakeholders.
The district administration has stressed the need for vaccination of all sections of people, including the hawkers and street vendors.
More NFSA coverage
The deputy commissioner also said special drive will be conducted to include the genuine deprived households under NFSA as this will help the people whose names are not currently under NFSA.
Since June 7, there has been unrest among the hawkers and street vendors affected by the lockdown as they wanted the state government to allow them to carry out their livelihood activities for the survival of their families as hawking activities were stopped since May 5.
They had also gathered at Khyndai Lad and Motphran on several occasions, seeking permission from the district administration to resume their livelihood activities.
They also wanted the government to provide essential commodities.