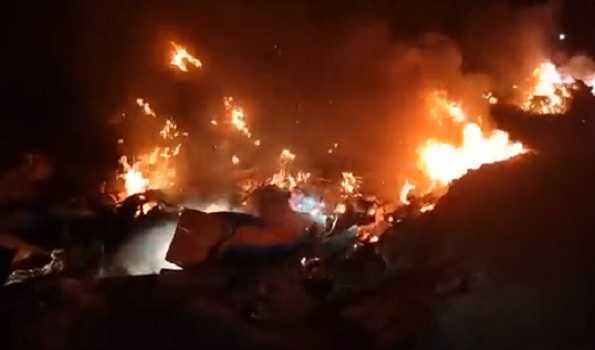 New Delhi, July 28 (UNI): An MiG-21 Bison aircraft of the Indian Air Force crashed on Thursday in Bhimda village of Barmer district in Rajasthan.
According to sources, the wreckage of the aircraft is scattered across 500 meter area. Primary inputs suggest that both pilots have 'failed' to eject from the aircraft timely. Official confirmation from the IAF, however, is awaited.
The country has lost 42 personnel in 45 air crashes involving the three Services- Army, Air Force and Navy- in the last five years, the government informed Rajya Sabha in March this year.
The Indian Air Force lost 34 personnel in 29 accidents, the Indian Army lost 7 personnel in 12 accidents and the Indian Navy lost 1 in 4 accidents involving either an aircraft or chopper, the data provided by Minister of State for Defence Ajay Bhatt read.