National
India to have comprehensive drone policy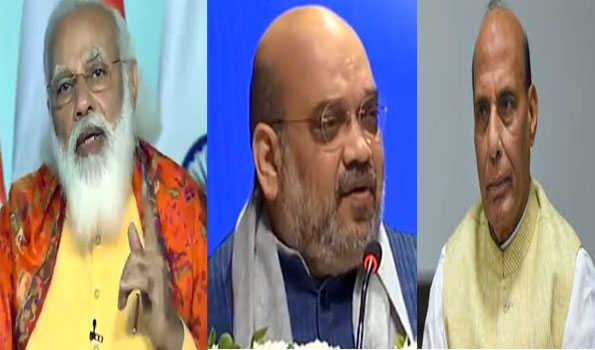 New Delhi, June 29 (UNI): Prime Minister Narendra Modi on Tuesday evening met Home Minister Amit Shah, Defence Minister Rajnath Singh and National Security Advisor Ajit Doval to discuss the security situation following an unprecedented drone attack at the Jammu air base on Sunday, the sources in the security set up said here.
During the high-level security meeting, discussions were held on futuristic challenges in the defence sector and equipping our forces with modern equipment, the sources said, adding that a comprehensive "Drone Policy' is soon formulated to prevent Jammu air base attack like security challenges in future.
Before going to the meeting, the defence minister was briefed by the top brass of the Air Force on Tuesday on drones and how to formulate a policy on them.
The security forces will be provided with modern equipment to meet the challenge of the weaponised terror drones in days to come, the sources further said.
Singh, who was on a three-day tour of Ladakh, also briefed the Prime Minister about the security situation in the Ladakh and Jammu Air force station.
Sunday's attack took place shortly before Singh and Army Chief General MM Naravane's scheduled visit to Ladakh to review India's operational readiness in the backdrop of the ongoing stand-off with China.
The National Investigation Agency has taken over the probe to the terror attack which appeared to be the handiwork of Pakistan based terror outfit Lashkar-e-Taiba.