Sports
Injured Shardul Thakur ruled out of 2nd Test against England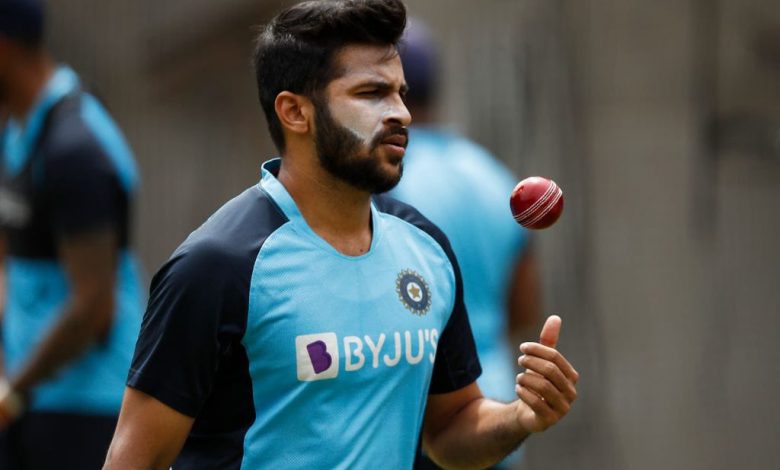 Lord's, Aug 11 (UNI) Indian pacer Shardul Thakur has been ruled out of second Test against England with a hamstring injury, captain Virat Kohli confirmed on Wednesday.
Thakur arrived for training on Monday at Lord's and spent time in the gym alongside the India physiotherapist Nitin Patel and trainer Nick Webb.
The 29-year old cricketer, who was India's fourth pacer during the first Test in Nottingham, picked up four wickets – two in each innings. However, he only sent down 13 overs in England's second innings and dobuts surfaced about his fitness.The pacer is likely to be ready for the third Test.
With Shardul out, India can replace him with either Ishant Sharma and Umesh Yadav to retain the much talked 4-1 pace-spin template or return to the 3-2 combination by bringing back Ravichandran Ashwin.
Addressing the media, on the eve of the second Test, India's captain Virat Kohli said he was encouraged by what he saw at Trent Bridge and that Thakur's replacement will not necessarily be made with a bid to introduce a safety net for the batsmen.
"The good thing is Jadeja has got runs in the first game already so he'll go into the second game confident. That already makes our batting bit deeper," Cricbuzz quoted Kohli as saying.
"The lower-order contributed with the bat as well. Yes, Shardul brings in more batting ability but having said that, from the batsmen's point of view we are well placed because [Cheteshwar] Pujara, Jinks [Ajinkya Rahane] and myself … we did not score too many,' he added.
Kohli also mentioned that finding the perfect balance will be important for the team.
"Every game is an opportunity for the other batters to step up as well. Rohit [Sharma] and KL [Rahul] played really well. We are very comfortable where we are placed as a batting unit and we don't feel we might be a batsman short if Shardul doesn't play,' he said.
'For us, it's about yes, finding that perfect balance, but if someone like Shardul is not available, then we'll definitely first think about how to pick up 20 wickets and not try to plug in another guy who can give us some runs with the bat. And we'll be very comfortable after how the first Test went,' he added.