Headlines
James calls for unity of NE against AFSPA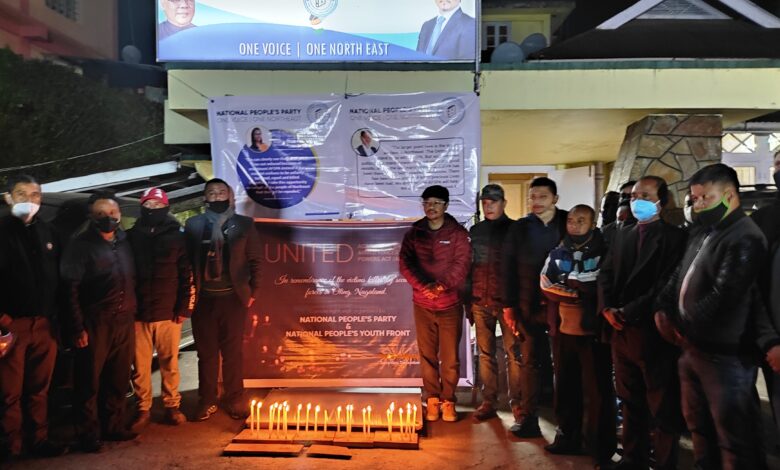 Shillong, Dec 11: Health Minister and NPP leader James Sangma has called for unity of the North East against the draconian Armed Forces Special Powers Act (AFSPA), 1958.
This was conveyed by him during the candlelight vigil organised by NPP at the party office in the city in solidarity with the families of the victims, who were killed by the security forces in Mon district of Nagaland on December 4.
"We must all stand united not just people of Meghalaya and Nagaland but all the people of the North East. We must come together to say with one voice that we do not want the AFSPA," Sangma said on Saturday.
According to Sangma, the NPP has always been very vocal against AFSPA and following the killing of 14 innocent people, the demand should not go in vain.
"This is a moment for us to appeal to the government of India that AFSPA should be repealed," Sangma said.
"We also maintain that we are against AFSPA as for too long our people have suffered, for too long has this draconian law been misused by security forces under this so-called empowering of the armed forces," he said.
According to him, people have lost their faith in this act as many have met with incidents of torture, rape, human rights' abuse.
"Therefore, it is time that we should all stand united for the removal of AFSPA from the Northeast," he added.
Sangma said the NPP also sent out a message of solidarity and  condolences to the brothers and sisters in Nagaland, who have recently witnessed the barbaric act committed by the security forces in the name of AFSPA.