North East
AJP takes out rally in Guwahati to mark CAB protest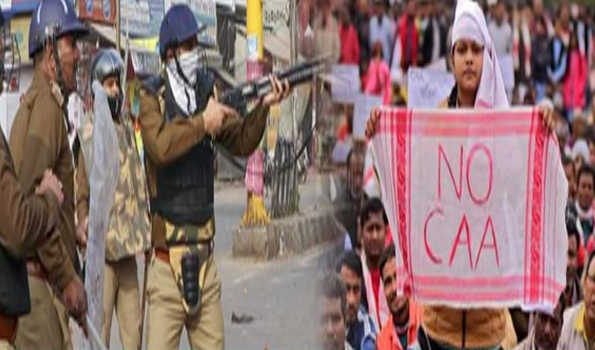 Guwahati, Dec 11 (UNI): On a day when the Citizenship Amendment Bill (CAB) was passed in Parliament two years ago, Guwahati on Saturday witnessed protest rallies by the regional party Assam Jaitya Parishad (AJP), which was born out of the anti-CAA movement in Assam.
The party members took out a huge rally in Guwahati to revive the ant-CAA movement in the state.
A 10-day state-wide programme was planned to revive the anti-Citizenship (Amendment) Act protest.
AJP president Lurinjyoti Gogoi appealed to the people to join the protest in large numbers to commemorate two-years of the protest, which had seen five civilians losing their lives in police firing.
"The importance of the anti-CAA movement has increased after the successful farmers protests, a democratic agitation can bring positive results," Gogoi said.
Democratic movements have an important role to play in a democracy and can reverse anti-people decisions, said Gogoi, who was at the forefront of the anti-CAA protest in December 2019 as the general secretary of All Assam Students Union (AASU).
It may be mentioned here that when the bill of the present CAA was passed in Lok Sabha on December 9, 2019, Assam had witnessed one of the most violent protests in its history which saw three rail stations, post office, bank, bus terminus, shops, dozens of vehicles and many other public and private properties being set ablaze or totally damaged.