State
KC Boro slams Mawrie for acting against party MDC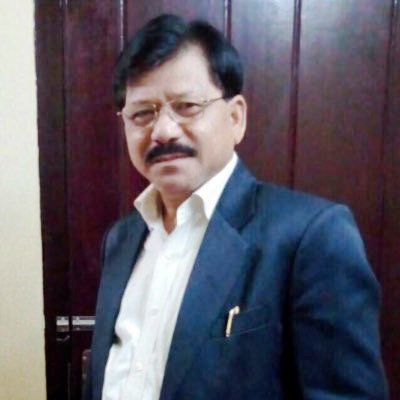 Shillong, June 1: BJP leader KC Boro has criticised the state president Ernest Mawrie for initiating action against GHADC MDC Pramod Koch.
In a statement, the former BJP state vice president said that out of the total 17 BJP candidates fought in the recently concluded GHADC elections, only two won and Koch is one of them.
"The Koch community in particular and the minority tribal communities like Hajong, Boro, Rabha and others in general are very happy with his victory. They have great expectations from him for initiating development works", he said.
Boro said unfortunately, the BJP state president, Ernest Mawrie, instead of congratulating Koch, is all out to expel him from the party without any valid reason and the only thing the MDC did was to support the NPP-led Executive Committee of GHADC.
Even another BJP MDC, Bernard Marak had also voted for the CEM during the election to the post.
Koch is also the state president of Kisan Morcha BJP.
"Mawrie had issued show cause notice to Mr Pramod Koch, who is also the state president of Kisan Morcha BJP.  Surprisingly, inspite of the clear explanation of Pramod Koch that the support was as per the suggestion of National Vice President and Meghalaya in-charge,  Dr. M Chuba Ao, Mr Mawrie insisted to know specifically in his second show cause notice the name of the central leader who wanted him to support the EC. This is something fishy. This simply indicates Mr. Mawrie's deliberate intention to expel Mr Koch which is very unfortunate and undesirable", Boro said.
According to Boro, who is a former minister, Koch has not done anything wrong as the BJP is a coalition partner in the MDA government and the NPP is supporting the  NDA government at the Centre.
"So, where is the mistake of Mr. Pramod Koch ?.. I rather request Mr. Earnest Mawrie to explain with justification as to how he is going to expel Pramod Koch or take any disciplinary action against him and before taking any such action, he should not forget that all are equal before the law. Enough is enough. Much has been tolerated and will not be tolerated anymore. If Mawrie commits any mistake while taking action against Pramod Koch and fails to justify it, the matter will be challenged and be taken to the court of law followed by filing of defamation case.
Referring to the report appeared in a local daily that Koch has betrayed Garos, Boro said it was very unfortunate. "It is nothing but misunderstanding as I feel. And that should be removed immediately before the matter takes a communal shape", he said.
The step taken by an MDC ( Koch ) to support the NPP- led EC should not be interpreted in communal line, he said.
" Even If there has been any mistake with Pramod Koch , the cordial relations of minority tribals with Garos cannot be spoiled and the communities should not suffer because of that. We, the minority tribals,  can never think of such things. Fact remains that for ages together we the minority tribals have been maintaining cordial relationship with Garos. In fact, we regard them as our elder brothers. We have never complained against them nor have we ever clashed with them for anything. We are happy living in Garo Hills being Meghalayans. And as such, I would earnestly request our BJP leaders of Tura City to sit together, discuss and remove any misunderstanding on the matter", Boro said.
Boro also asked Mawrie to rush to Tura immediately as he expected that Mawrie would meet concerned party leaders in Tura including, the two MDCs to discuss and resolve the issue.
"As the president of the party, it is his duty and responsibility to do so. But unfortunately, it is almost one month now , not to speak of coming to Tura , he has not even spoken a single word in the press on the matter till today. He is silent and the proverb goes silence indicates acceptance", Boro added.