Headlines
KHADC rejects state's building regulation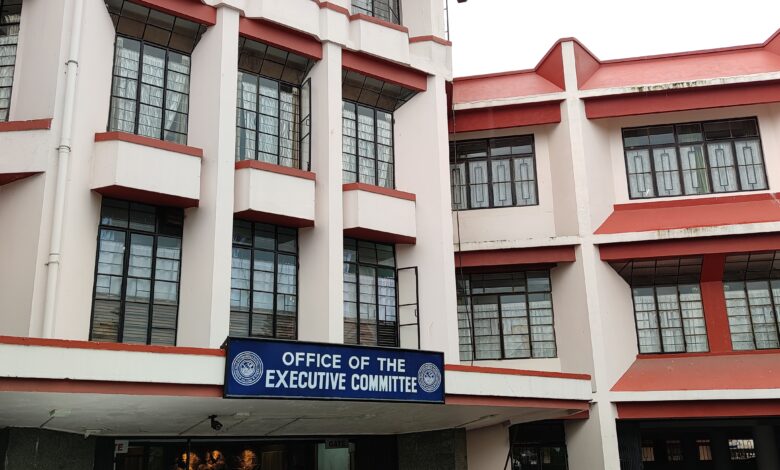 Shillong, Oct 25: The KHADC has rejected the Meghalaya Building Bye Laws, 2021 since it is  encroaching into the sixth schedule areas.
An agenda note brought by the Executive Member in-charge building bylaws Paul Lyngdoh was discussed and a decision was taken at a meeting of the executive committee.
The Meghalaya Building Bye Laws, 2021 was published by the urban affairs department on March 9, this year.
This has superseded a government notification issued by the Principal Secretary of the Urban Affairs Department on February 1, 2019, which had notified the three Autonomous District Councils (ADCs), – KHADC, JHADC & GHADC to implement the building bylaws in areas outside municipalities.
Speaking to reporters, KHADC chief executive member Titosstarwell Chyne has questioned as to how the government expects the same building bylaws which are implemented for town areas and urban areas will be applicable in rural areas.
"Hence, the people from rural areas will never accept the new building bylaws of the government. The government has not only betrayed the ADCs but has betrayed the people of the state, " Chyne said.
He reminded that the state government's decision to empower the ADCs was following protests by the people especially from Upper Shillong and others as they do not want to fall under the purview of the building bylaws of the Meghalaya Urban Development Authority (MUDA)
Paul Lyngdoh said after three meetings  with the three ADCs, the government did not send the minutes but the council only received a copy of the Meghalaya Building Bye Laws, 2021 which is totally different from what they had discussed during the meetings.