State
KHADC to call meeting to discuss agreements with Khasi states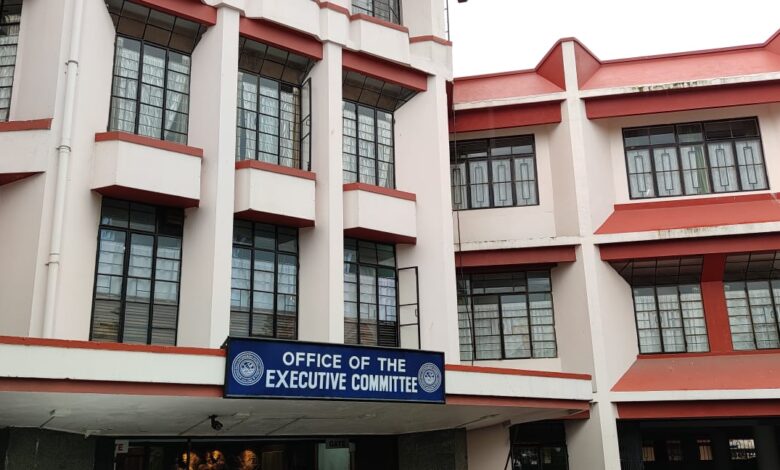 Shillong,July 7: The Khasi Hills Autonomous District Council (KHADC) will call a meeting with the traditional heads to discuss the agreements signed between the Centre and the Khasi states before the amendment of the Sixth Schedule to the Indian Constitution.
KHADC CEM  Titosstarwell Chyne  informed this on Thursday in reply to a motion moved by Opposition leader Pynshngain N Syiem on the need to discuss the history of the Ri Khasi before the Sixth Schedule came into existence.
Chyne said that the motion was a wakeup call for the council as its powers are being reduced day by day. He also acknowledged the need to revisit the Instrument of Accession (IOA) and Annexed Agreement (AA) signed between the Khasi states and the Union government.
"Therefore, the EC will soon call a meeting with all the traditional heads on the matter pending the amendment of the Sixth Schedule to the Constitution. I feel we need to come up with a resolution to strengthen these agreements," Chyne said.
The KHADC chief said that the council had passed the land bill to regularise the land documents (issued by the traditional institutes) as per law.
Earlier while moving the motion, Syiem has asserted the need to insert the spirit of the AA in the Sixth Schedule to ensure no acts of parliament can apply on land and customary rights of the tribal people.
He said the AA also stated that the Governor should not be given too much power but in the Sixth Schedule more power was given to him and due to this by notification of 1951, the then governor had transferred Block I and II to Mikir Hills.
Council to seek exemption from mineral rules
The Khasi Hills Autonomous District Council (KHADC) will seek exemption on traditional mining of minor minerals from the Meghalaya Minor Minerals Concession Rules (MMMCR), 2016.
KHADC Chief Executive Member Titosstarwell Chyne said this in reply to a motion moved by Congress member from Mylliem Ronnie V Lyngdoh on the ban on sand and stone quarrying.
Chyne said that he had written a letter to  Chief Minister Conrad Sangma on May 19, requesting his intervention for amendment of the MMMCR, 2016.
"The executive committee (EC) will  follow up on the matter and suggest the state government to further relax the rules by exempting traditional mining from the MMMCR, 2016," he said.