State
KSU supports Mawsynram civil sub division demand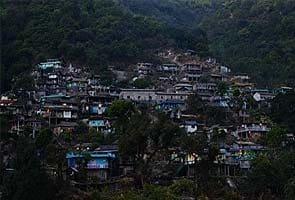 Shillong, July 20: The Khasi Students' Union (KSU), South West Khasi Hills, has supported the demand made by Mawsynram legislator HM Shangpliang and other pressure groups for upgradation of Mawsynram Community and Rural Development Block to a Civil Sub Division.
KSU-SWKHD president Forwardman Nongrem said till date nothing has been done for the past 20 years, and so the union is currently bound to follow up the issue closely till it is realised.
"As civil sub-division is the only realistic way of bringing the administration closer to the people and as the present MDA government under the leadership of Conrad Sangma has stated that it is a people's government hence, we strongly convey our message to the state government to listen to the demands made by the residents of Mawsynram by not putting up any conditions because the region is equipped with various government offices besides other criteria which are needed to be upgraded into a civil sub division," the KSU leader said.
Mawsynram Block comprises 164 villages with a total population of 54,109 (Census 2011). It is one of the oldest C&RD blocks and will turn 59 years shortly.
"The distance of the border areas to the district headquarter Shillong and the poor connectivity in terms of road and other means of communication are the key factors causing hindrances to ensure development and therefore justifies the fact that administration has to be brought closer to the people," Nongrem said.
Mawsynram  Block covers the area of 510km² which is worth justifying to the demand of the rural populace for its upgradation  into a Civil Sub Division, he said.
Moreover, the distance from the district headquarter Shillong to Mawsynram is 56 km and can reach more than 80 km to villages bordering with Bangladesh, he added.