Headlines
KSU wants MLAs to raise ILP issue in Assembly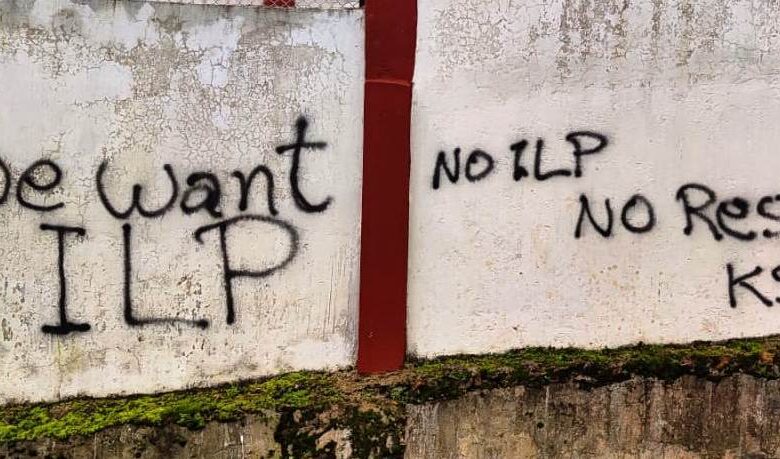 Shillong, Sept 9: The Khasi Students' Union (KSU) has asked all the 58 legislators to discuss important issues including the delay of the Centre to implement the Inner Line Permit (ILP) in the state during the Assembly's autumn session, which will begin from Friday.
"We want all the legislators to discuss at length important issues concerning the state," KSU chief Lambokstarwell Marngar said in a statement issued on Thursday.
Stating that the issue of ILP is a long standing demand of the people, he said unfortunately, the state government has failed to aggressively pursue the matter with the Centre to ensure Meghalaya also get ILP as was done for Manipur in 2019.
"The Manipur government had sent its resolution up to three times after which the state was given ILP by the Centre. The Meghalaya government should have been more aggressive in its action to ensure ILP is given to Meghalaya given the fact that it is the oldest and long pending demand in the region (for protection of the indigenous people from the unabated influx and illegal immigration)," Marngar said.
The KSU leader also questioned if the Meghalaya Residents' Safety & Security Act (MRSSA) passed in 2016 will end up only in papers without implementing it on the ground.
"It has been five years ever since the MRSSA was passed but unfortunately there is no sign of the government implementing even the first phase of the setting up the entry-exit points across the state," he said.
He also added, "We also wanted to know where are the District Task Forces which are mandated by the MRSSA to regulate the entry of people from outside into the state. The question also arises that how can the government amend the MRSSA when it is yet to implement the principal Act. The MRSSA 2016 was passed without any objection from the Governor or the Centre yet the government failed to implement it. Now, the excuse given is that the amendment of the MRSSA is lying pending with the MHA for examination."
Marngar alleged that this could be an attempt to strike down the entire MRSSA or to delay its implementation, which will pave the way for people from outside to illegally come and settle in the state of Meghalaya.
The KSU chief also urged the legislators to raise the issue relating to the long pending boundary dispute with Assam.
"We urge the Assembly to properly examine this issue and ensure that Meghalaya does not lose an inch of land to Assam," he said.
Other issues also include delay of the Centre to include Khasi language in the Eighth Schedule of the Indian Constitution.