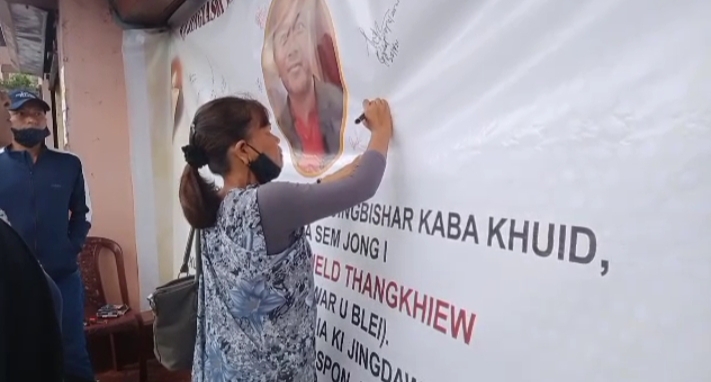 Shillong, Sept 9: The one-man judicial inquiry commission probing the killing of former general secretary of HNLC Cherishtarfield Thangkhiew, will begin its sitting from Friday.
Justice T Vaiphei, who arrived in the city from Manipur, said that the first sitting will be held on Friday and notices will be issued to the concerned parties as part of the probe.
The panel will also decide whether the inquiry into the matter by Meghalaya Human Rights Commission is needed or whether it will go simultaneously with the judicial inquiry.
The state government had given 3 months' time for the completion of the inquiry.
According to the notification issued by the government on August 20, the terms of reference include the need to hold the inquiry into the circumstances leading to the police action on August 13 resulting in the death of Thangkhiew.
The commission has also been asked to give a fact finding report as to the culpability or otherwise of the police action resulting in the death of Thangkhiew.
The third reference is any other circumstances which are relevant, in the opinion of the commission.
The notification said many complaints have been received by the state government alleging unnatural circumstances leading to the death of  Thangkhiew and the public grievances and anguish due to these complaints and allegations have caused widespread disruption of public order and have become a matter of public importance.