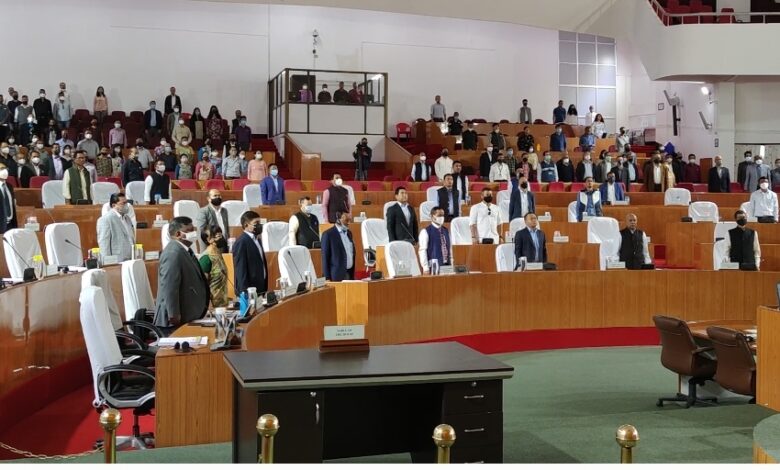 Shillong, Sept 10:. The recorded national anthem played on the first day of the autumn session of the  Assembly on Friday had an indigenous touch .
The audio version used mostly Khasi and Garo traditional musical instruments to accompany the anthem sung by ten Khasi-Jaintia-Garo  singers.
The initiative of the speaker Metbah Lyngdoh and the Assembly secretariat was to give a traditional touch to the national anthem on the occasion of 75th Independence Day and also due to the upcoming 50th anniversary of statehood, said an Assembly official.
The musical instruments used are  adil and chigring in Garo, duitara, ksing and bom Khasi), guitar, bass guitar, Indian classical instrument sitar, orchestral quartet strings, timpani and cymbals.
While duitara was prominent in the anthem before the start of the session, chigring will be the background music on the concluding day of the session.
In the past, glitches while playing the recorded anthem in the Assembly had resulted in embarrassment on a few occasions.